Learn More About Dental Bridges | Snellville, GA
Do you have a missing tooth, or teeth? If you do, you need to do something about it so the teeth that surround them are not damaged. Dental bridges, as the name implies, bridge gaps between teeth caused by a tooth that is missing. On either side of the gap, a dentist will place a dental crown. These crowns will act as an anchor for a pontic, or a false tooth.
Dental crowns can be made from a variety of materials, and Dr. Nabi and Dr. Socoloff will work with each patient to determine the best course of action for their needs.
What Are The Benefits of Dental Crowns?
Dental bridges can help your smile in a number of ways. They can restore your smile, and give you back the ability to chew and speak properly. It can help maintain the shape of your face, and distribute the force of your bite properly. Further it is also beneficial for preventing your remaining teeth from drifting out of the position
What Types Of Dental Bridges Do You Have To Choose From?
It comes in three main varieties. They are:
Traditional Bridges
This most common method involves creating a crown for a tooth or implant on either side of the tooth that is missing. It has a pontic in between, and these are made of porcelain. It is fused to metal or ceramics.
Cantilever bridges
These dental bridges are used when there is only one adjacent tooth on one side of the missing tooth. These are not common, and are not useful when the missing tooth is in the back of the mouth.
Maryland bonded bridges
This type of bridging is also called a resin-bonded bridge. These bridges are made from porcelain and are fused to metal. They can also be fused to plastic teeth.
What Is The Dental Bridge Process?
The initial visit to your Provider will involve getting the abutment teeth prepared. This preparation will involve the recontouring these teeth, by removing some of the enamel to make room for the crown that will fit over them. Then, impressions of these teeth are made, and this will serve as a model for the dental lab to manufacture the pontic, crown, and bridge.
Your Provider will fashion a temporary bridge to protect the exposed portion of your teeth and your gums while these bridge parts are being made. On your second visit, the temporary bridge will be removed to make way for the new bridge. The new bridge may require a few adjustments to get the perfect fit. More visits to the office may be required to check the fit, and to check on your bite.
What Is The Cost Of A Dental Bridge?
The cost of a dental bridge depends on a few factors. The type of bridge selected is one of those factors, as is the part of the country in which you live. Most dental insurance plans will pay a good percentage of this procedure. Look for the total cost to range anywhere from $2100 to $4500.
How Long Will A Dental Bridge Last?
It can last anywhere from 5 to 15 years. If you practice good oral hygiene, and get regular check-ups with your dentist at Snellville Family Dental they can last longer than 15 years.
Is it Hard To Eat Food With A Dental Bridge?
It will actually be easier for you to eat with a dental bridge than it was with a missing tooth. Until you get used to it, you may want to eat softer foods, and cut them into smaller pieces than you would normally eat.
Will A Dental Bridge Change How You Speak?
When you have a missing tooth, or teeth, this can change the way you speak. When you have a dental bridge with all of the anterior teeth aligned, it will actually help you speak in a normal manner.
Recovery and Aftercare for a Temporary Bridge
Temporary dental bridges are meant only to serve your needs while a permanent bridge is being made for you. Although we make the temporary bridge to resemble the final bridge, it may not look exactly like the permanent one. It is not unusual to have some temperature sensitivity while the temporary bridge is in place. This will, in most cases, be relieved by the replacement of the temporary with the permanent bridge. Taking over the counter pain relievers such as Tylenol or Ibuprofen should handle any post treatment discomfort. It may be a good idea to take one of these immediately after the appointment before you experience any discomfort.
After the procedure, the temporary cement requires about 30 minutes to set, so it is important to not chew during that period of time. Once set, patients should be able to use the temporary bridge normally when eating, but sticky foods will stick to the temporary bridge and must be avoided.
Temporary bridges are not strong; they may occasionally become loose, break or come off. Though this is not a dental emergency, please contact our office immediately, bring your bridge with you and we will replace or re-cement the temporary bridge. If this happens at night or on the weekend, replace the temporary bridge on your tooth after filling the bridge with toothpaste, Vaseline, or Fixodent to hold it in place until you can contact us to properly cement it. It is important that the temporary bridge remains on the tooth to protect the underlying tooth structure. Without the temporary bridge, your teeth may move and then the permanent bridge may not fit.
It is important to clean around the temporary crown as you would any other tooth, but not to brush or floss too vigorously around the temporary bridge. Patients should understand that it is essential to keep the area clean and healthy, and to keep it from bleeding.
It is also imperative that patients return to our office at the appointment time to receive the permanent bridge. Failure to do so may result in the need to re-prepare the tooth and re-make the crown at the patient's cost.
If patients have any unusual developments with their temporary bridge, please contact our office​.
Aftercare for Permanent Bridge
Once permanent dental bridges are placed, patients should be aware of a few things to best care for the new bridge. It is important to not chew on hard food with the restorations for 24 hours from the time they were cemented; to attain optimum strength, the cement must cure for approximately 24 hours.
Sensitivity is common after a permanent bridge is placed, especially to hot or cold foods. This sensitivity will disappear gradually after a few weeks. Infrequently, sensitivity lasts longer than six weeks. Please notify us if this occurs.
To provide optimum longevity for restorations and to prevent future dental decay and supporting tissues breakdown, our Doctors may recommend the following preventative procedures:
Brush and floss after eating and before bedtime.
Rinse with a fluoride wash, swish vigorously for at least 30 seconds daily.
Use fluoride toothpaste if prescribed by our office.
Use a WaterPik or a mechanical toothbrush as advised by us.
The most significant reason for prosthesis failure is inadequate return for examination. Visit us at regular examination periods determined by your Doctor. Often problems that are developing around the restorations can be found at an early stage and corrected easily, but waiting for a longer time may require redoing the entire restoration. Call us immediately if any one of these conditions occur:
A feeling of movement or looseness in the restoration.
Sensitivity to sweet foods.
A peculiar taste from the restoration site.
Breakage of a piece of material from the restoration.
Sensitivity to pressure.
Take The First Step Toward A Healthier Set Of Teeth
Snellville Family Dental have performed all types of successful dental bridges for their patients. Dr. Nabi and Dr. Socoloff work with their team of experienced and professional dental lab technicians in Snellville, Georgia to give you the best possible solution for your missing teeth.
You will feel and look better, and be able to speak and eat as you did before the loss of your tooth.
If you want to learn more about treatment for dental bridges and missing teeth, or any of our other dental restorative procedures, Click here to Contact Us for your Dentistry needs.
replacing missing teeth
For more information, please contact us and we will respond as soon as possible.
Ready for a consultation? Call us (770) 800-7545
More than 190 5-Star Reviews on Intuit Local Businesses
Ackylla
Treatment Plan Coordinator
Alexa
Dental Assistant, RDA
Candice
Patient Coordinator
Michelle
Dental Assistant, RDA
WE WORK WITH MOST INSURANCES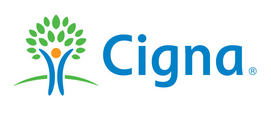 Contact Us to get your estimated out of pocket costs.
Unfortunately, we do not accept: Amerigroup, Medicaid, Wellcare, Peachcare