Safe Smile Guarantee
Here at Snellville Family Dental, we're committed to keeping you safe and smiling confidently. That means we have to do things a little differently. Our new precautions are to keep our patients and staff as safe as possible while still being able to receive the treatment that they need.
Cleaning & Hygiene Standards
We're strictly adhering to safety guidelines set by the American Dental Association and the Center for Disease Control.
All team members working inside of the practice are required to wear the recommended PPE (Personal Protective Equipment). This means that all of our staff are required to wear masks, face shields, and gowns.
All of our treatment rooms are sanitized and deep cleaning in between each appointment. This means that all equipment, chairs and surfaces are sterilized after each use.
Surfaces inside of our waiting rooms are cleaned hourly to ensure that our high touch surfaces remain sterile.
We have hand sanitizer available throughout the office.
Patients are being asked to wear a mask and to sanitize their hands upon entry into our offices.
Symptoms & Screening
Before being allowed to see patients, our team members are required to check their temperatures and to report any symptoms they might have that could indicate a positive COVID-19 infection.
Any of our team members who report or show any signs of infection must stay home until they have been medically cleared by a doctor.
Patients who are not feeling well are being asked to stay home until they are feeling betting and cleared by a doctor.
Social Distancing
Upon arriving, patients are encouraged to social distance inside of the waiting room.
Patients must have an appointment to be allowed inside the waiting room
We also have implemented contactless payment options
WE WORK WITH MOST INSURANCES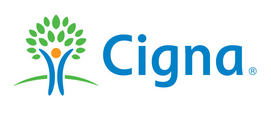 Ready for a consultation? Call us (770) 800-7545
More than 190 5-Star Reviews on Intuit Local Businesses