A Healthy Mouth Begins with Regular Cleanings
Dental Cleanings are the best way for patients to maintain good oral hygiene and prevent any future dental problems. Cleanings are recommended twice a year for patients to best care for their oral hygiene. At these visits, the Hygienist will begin by doing an initial survey of the mouth to check for gingivitis or other evident issues. Once a year, usually at one of the cleaning visits, X-rays will be taken of the patient's entire mouth to evaluate the state of the bones, especially underneath the gum line.
Once the state of the patient's mouth is reviewed, the hygienist will remove any plaque or tartar that is along the gum line and between teeth using a scaler. The Hygienist will then clean the patient's teeth with a professional electric toothbrush, followed by flossing. Occasionally the doctor will recommend fluoride be applied after the cleaning to help prevent cavities, but this is often not necessary.
$99 Healthy Mouth Cleaning
Dental cleanings should not be expensive, so we offer new and returning patients at $99 cleaning. At these visits, patients will receive a cleaning with our Hygienist, an exam with the Doctor, and any necessary X-rays. To be eligible for this cleaning, patients must have a relatively healthy mouth, with no evidence of periodontal disease.
If patients have periodontal disease, it is usually characterized by bleeding in the gums, pockets between the gum and tooth, and bone loss. When this occurs, patients will require an SRP, commonly called a "deep cleaning." When patients have gum disease, it is important they receive the proper care, and in order to do so, our Hygienist cannot perform a regular cleaning for those patients.
Gum Disease
When patients come in for their routine cleaning, they may be told they have gum disease; it is a common dental issue that is caused by plaque build up around the teeth. According to the American Dental Association, gum disease can be indicated by:
Gums that bleed during brushing and flossing
Gums that are red, swollen, or tender
Gums that have receded from teeth
Persistent bad breath
Loose or separating teeth
Change in the way teeth fit together in the bite
Gum Disease can be diagnosed at your regular cleanings, and is highly treatable. Periodontal disease is diagnosed by the Hygienist probing the gum tissue by the teeth to check for pockets. Pockets in the gum is evidence that the plaque has separated the gum from the bone and indicates infection. Bone loss is also seen in severe cases of gum disease. If there is bone loss, patients should immediately seek treatment in order to prevent any further damage and even losing teeth.
SRP – Deep Cleaning
Unfortunately if patients do have any presence of periodontal disease, our Hygienist is required to perform an SRP, per the American Dental Association standards. Patients should be aware of this to ensure they are getting the proper care they deserve. Likewise, patients should also be aware of SRP scams at dental offices. If you have been told that you require a deep cleaning, we will be happy to give a second opinion at your free consultation.
Once the Hygienist probes the gums to determine the severity of the periodontal disease, the teeth will be scaled to remove any plaque and tartar build up down to the bottom of the pockets. The Hygienist will also smooth, or plane, the root surfaces on the teeth to help the gums reattach to the teeth. Often times this procedure is conducted over the span of two visits, due to insurance often putting a limit on the number of quadrants completed in each visit.
Following the SRP, the Doctor will sometimes recommend antibiotic treatment in order to fight off any further bacterial infection while the gums heal. The Doctor may also recommend special toothpastes or a mouth rinse to help maintain the health of your gums.
It is important to avoid tobacco products to both prevent gum disease and to slow the progression of it. It is also important to schedule your regular cleanings and checkups with the Doctor.
Oral Hygiene Between Regular Cleanings
It can be difficult to know how to best take care of your teeth outside of going to regular dental cleanings. It is important that patients brush and floss regularly to avoid any more visits to the dentist outside of routine cleanings. It is recommended that everyone brush their teeth at least twice a day, once in the morning and once in the evening, and floss once a day. Mouthrinse could be beneficial, but not necessary unless recommended by your Doctor or Hygienist.
At your regular check-up, your dentist may also recommend specific toothpaste if you struggle with sensitive teeth or are prone to having thin enamel. It is important to listen to the Doctor's advice to ensure you take the best care possible of your teeth and prevent any avoidable issues.
In the interest of having the best oral health possible, it is also important to avoid certain things that may cause or worsen existing issues. Patients should avoid tobacco products when possible. Tobacco has been proven to cause plaque build up and even gum disease, which can lead eventually to tooth decay, resulting in missing teeth if not cared for by a Dentist. Trauma to teeth can also be problematic if not taken care of immediately; it can lead to bacteria getting inside the tooth and eventually tooth decay.
It is important that patients see their dentist at least twice every year in order to maintain good oral hygiene. Dental cleanings help prevent periodontal disease, cavities, and other problems that may arise.
Regular Cleanings Help Prevent Future Issues
At Snellville Family Dental, we recommend that patients get X-rays at least once a year in order to monitor the health of the bone structure below the surface of the gums. This will help the Hygienist and Doctor to detect any bone loss, while also monitoring any existing issues.
Regular visits to the Dentist can help detect issues early to prevent any drastic treatment that may need to be done. Cavities, while fairly common, can be prevented by regular visits. Additionally, if cavities are ignored, they can turn into much more daunting procedures. If tooth decay continues unchecked, a root canal may be required in order to save the tooth. If teeth are past the point of having a root canal done, the Doctor may recommend the tooth be extracted. While the Dentist will explore every option available before extracting a tooth, this can be necessary if infection spreads too far within the tooth, resulting in breakage and bone loss in the jaw.
Pricing
Our cleaning prices for patients without insurance begin at $99 for new patients. The initial visit will include the cleaning, X-rays, an exam with the Doctor and a treatment plan for any necessary treatment. The remaining visits that do not require X-rays will be $99 as well, and visits with X-rays will be $129. The only thing patients need to qualify for these prices is no gum disease, which the Hygienist will go over at the first visit. If there is presence of gum disease, the patient will require an SRP, or scaling and root planing. When this procedure is necessary, the cost of the treatment is higher due to it being much more extensive than a traditional cleaning.
For patients with insurance, plans will often cover preventative treatment, like cleanings and exams, at a high percentage. For a full list of benefits and coverage percentages, patients can call their insurance company or HR department. Patients should also be aware of potential frequency limitations for treatment coverage with insurance, which they can get by calling their insurance company. At Snellville Family Dental, we will submit dental insurance claims as a courtesy to our patients.
Post Op for a Deep Cleaning
To properly care for your mouth after receiving a scaling and root planing procedure, follow these steps:
For tenderness, rinse mouth with warm salt water (1⁄2 tsp of salt in 4 oz of water).
Usually there is little bleeding associated with deep cleanings, but slight oozing may
occur.
For moderate pain, over the counter pain relievers can be used according to
directions on the bottle.
For sensitivity, be sure to keep your teeth clean. You can also use
toothpaste for sensitive teeth.
For food, soft foods that do not require excessive chewing is ideal for healing.
No smoking.
Call immediately if experiencing severe pain, excessive bleeding, or if anything
unusual develops.
WE WORK WITH MOST INSURANCES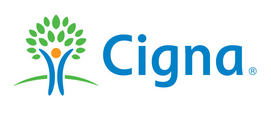 Ready for a consultation? Call us (770) 800-7545
More than 190 5-Star Reviews on Intuit Local Businesses
Candice
Patient Coordinator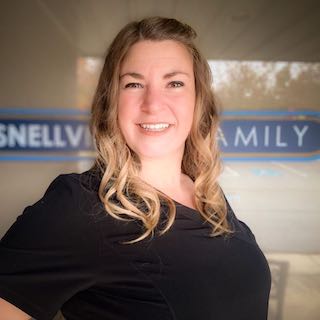 Jennifer
Dental Assistant, RDA
Michelle
Dental Assistant, RDA
Rosy
Dental Assistant, RDA