Do I Need A Dental Crown?
Dental crowns, which are also known as caps, are an inlay designed to cover the entire upper portion of a tooth. This is a treatment used when there is severe decay. In preparation for this procedure, much of the natural tooth must be cut down. It can also be a procedure done as part of a larger operation such as a full mouth restoration, root canal, bridge or implant.
Other Reasons Your Dentist May Recommend A Dental Crown
Dental crowns are also useful for protecting a weak tooth. They can also be used to restore a broken tooth, or one that is very worn down. They are also useful for holding dental bridges in place, and for covering a dental implant. In some cases, they can be used for cosmetic purposes.
What Types Of Dental Crowns Are There?
Dental crowns can be constructed from a number of materials including:
Stainless steel crowns
These prefabricated crowns are used on permanent teeth as a temporary crown. This protects the tooth while a permanent crown is being made. It covers the entire tooth, and provides protection from decay.
Various metals crowns
Some of the metals used to make dental crowns include gold alloy and palladium alloy. Base metal alloys such as nickel and chromium are also used. When this type of dental crown is used, less of the tooth structure needs to be removed. These stand up well to biting and chewing, and do not wear down easily over time. They also are resistant to breaking, fractures and chipping. The main drawback for most people is the noticeable color.
Porcelain fused to metal dental crowns
This type of dental crown can be matched in color to the rest of your teeth. This type is more susceptible to chips and breaks. These are a good choice for front teeth.
Resin dental crowns
This type of dental crown is a less expensive option than the others. They do wear down over time, and are more likely to fracture.
All ceramic or all porcelain crowns
These give you a better color match to teeth, and are the choice for those with metal allergies.
What Steps Are Involved in Getting A Dental Crown?
Two office visits are usually required to get a dental crown. The initial visit involves examining and preparing the tooth for a crown. The second visit involves the placement of the dental crown.
On the first visit, X-rays may be done to examine the roots and the bone surrounding the tooth. If there is a good amount of decay, or there is any risk of infection, a root canal may need to be done first.
Your Provider will reshape the tooth, and then a paste or a putty-type substance is used to make an impression of the tooth receiving the crown. This impression is sent to a dental lab that will make the dental crown. A temporary crown will be affixed your tooth.
On the second visit, the temporary crown will be removed, and the permanent crown will be checked for a color match and fit. If it is acceptable, your dentist will cement it in place.
Care of Your New Dental Crown
Dental crowns should be cared for just like your teeth; that is, by brushing twice daily, and flossing on a regular basis. While you have the temporary crown, you should avoid sticky and chewy foods. You should also avoid eating hard foods while wearing the temporary crown.
How Long Do Dental Crowns Last?
In general, dental crowns will last anywhere from 5 to 15 years. The lifespan of any crown depends a great deal on the amount of wear and tear it is put through. It also depends on good oral hygiene practices.
Take The First Step To A Healthier Set of Teeth
Snellville Family Dental have applied dental crowns of all types, shapes, and sizes. Dr. Nabi and Dr. Socoloff work with their team of experienced and professional dental lab technicians to give you all of the information you need to make the right decision for you. They will sit down with you and explain everything you need to know, and discuss costs with you.
You will look and feel better about yourself, and your friends and family will notice the difference as well. Any pain you had before when eating will be gone. You will no longer be afraid to smile in public.
If you want to learn more about dental crowns, or any of our other dental restorative procedures, Click Here to Contact Us for your Dentistry needs.
For more information, please contact us and we will respond as soon as possible.
Ready for a consultation? Call us (770) 800-7545
More than 190 5-Star Reviews on Intuit Local Businesses
Ackylla
Treatment Plan Coordinator
Alexa
Dental Assistant, RDA
Candice
Patient Coordinator
Michelle
Dental Assistant, RDA
WE WORK WITH MOST INSURANCES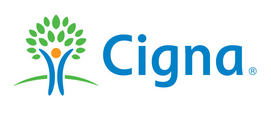 Contact Us to get your estimated out of pocket costs.
Unfortunately, we do not accept: Amerigroup, Medicaid, Wellcare, Peachcare