Snellville Family Dental
Dental Extractions
See Why We're Rated 5 Stars
Snellville Family Dental is a General Dental practice that also provides specialist procedures. Located in Snellville, GA, we proudly provide the area with exceptional dental care while using the most up to date and cutting edge procedures. We also have in house dental specialists who offer advanced dental services, typically only offered at specialist offices, such as root canals, teeth extractions, clear smile aligners, and dental implant placements. We also perform all aspects of general dentistry, such as teeth cleanings, fillings, dental crowns, dental bridges, and dentures. This diverse offering means that you do not have to be referred to a specialist and you do not have to go to another dental office. Get all of your dental work, big or small, done in one office.
Why Are Teeth Removed? Tooth Removal Near You Snellville, GA
Your adult teeth are meant to last you a lifetime, but sometimes they must be removed due to complications of the teeth gums or jaw. Typically when a tooth is damaged, it is repaired with a filling, crown, or another form of a restorative dental procedure. However, when the damage to the tooth is too severe, like an infection that extends into the pulp of a tooth, the tooth cannot be repaired. It must be removed from the mouth to prevent further pain and infection.
There are several reasons why a tooth might need to be extracted from the mouth.
Some of the most commons reasons are:
Decay has reached the center of the tooth
An infection has spread to a large portion of the tooth and surrounding bone.
Extra teeth are blocking new teeth from coming in
Your teeth are crowded in your mouth
Your baby teeth have not fallen out
Wisdom teeth causing complications when growing into your mouth.
Ways to Save Your Tooth
Because Snellville Family Dental's top priority is to give you the healthiest mouth and teeth we possibly can, our dentists will explore all options before extracting teeth in order to maintain your best natural smile because nothings better for your mouth than your natural teeth. For example, other options may include antibiotic therapy, SRP, root canals, and crowns. These options are often much cheaper than getting an extraction because any treatment after extraction to replace the tooth tends to be very costly. Moreover, empty spaces in the mouth after extractions can result in shifting teeth and to other issues in the future. Repairing a tooth rather than extracting it helps maintain the natural alignment of your smile and upholds the jaw bone density. Sometimes, however, an extraction is the best course of action.
What To Tell Your Dentist Before An Extraction
Getting a tooth extracted is a very safe procedure. However, there are risks with any medical or dental procedure that involve infection and opening of tissues. Our dental specialists will describe these to you in full detail during your initial visit.
Though there is a small chance that extracting the tooth can introduce bacteria into your bloodstream, it is not common. In addition, your gum tissue can be put at risk of infection. For example, if you know you have a condition that puts you at a higher risk than normal for an infection, antibiotics may be needed before and after the dental extraction.
Initially, it is always a good idea to let your Provider know your complete medical history before an extraction, as well as any medications you are currently taking. Above all, be sure to inform him if you have any of the following:
Impaired immune system
Congenital heart defect
Damaged heart valves
Liver disease
An artificial joint
Simple vs. Surgical Extractions
Simple tooth extractions are usually very straight forward. Generally, this type of extraction occurs when the tooth to be removed is either fully or mostly intact. Once loosened, the tooth can be removed through the use of forceps.
Conversely, surgical extractions are not quite as simple as pulling the tooth out of the gums. For the most part, surgical extractions of the tooth may be required when a tooth has severe internal damage, is broken, is impacted (has not emerged from the gum line), or is not strong enough to be pulled out in its entirety. When a tooth is removed surgically, your doctor will first make an incision in the gum. Finally, the Doctor will then remove the tooth particles and use stitches to help the site heal properly.
What To Expect When Getting A Tooth Removed at Snellville Family Dental
Before one of our dentists can begin the extraction, they will inject a local anesthetic into the surrounding gum and lip to numb the area around the affected tooth, which will ensure that you don't feel any pain during the procedure. Typically extractions take anywhere from 30 minutes to 90 minutes, depending on how bad the state and location of the tooth are. Extractions are a fairly quick process and the healing time only takes a few days.
Most likely if the tooth to be pulled is impacted, your dentist will use a sedation anesthetic to put you into a light sleep so that you won't be awake and moving during the procedure. This will require the procedure to be referred out to an oral surgeon. This is because oral surgeons have specialized equipment that a general dentistry office typically wound not keep. Once the anesthetic has set in and you are asleep, your doctor will open the top portion of the gum to reveal the tooth, and will then work the tooth loose from the jawbone by rocking it back and forth.
How Much Do Dental Extractions Cost?
A simple extraction procedure costs $153 and a surgical extraction costs $248, but before your provider can recommend any treatment options he will need X-Rays to determine the best course of action. For instance, if you have one area of your mouth that is bothering you, you can get a limited exam. For patients having pain or issues in more than one area, the Doctor will recommend a comprehensive exam to evaluate the state of the entire mouth.
If you are a New Patient with us, you can bring X-Rays from a previous dentist, and your Doctor will give you a free second opinion.
Below is the pricing for out-of-pocket treatment, it does not include pricing for patients with insurance. Insurance will often cover a portion of the treatment. Patients can give their insurance company or HR department a call for a full list of benefits and to get a percentage of coverage for teeth extractions. As a courtesy to our patients, Snellville Family Dental will file dental claims for patient treatment.
| Procedure | Price |
| --- | --- |
| Simple Extraction | $153 |
| Surgical Extraction | $248 |
| Root Extraction (removal of residual roots) | $252 |
| Limited Exam | $79 |
| Comprehensive Exam | $204 |
What If My Procedure Requires a Specialist?
Usually, our Doctors can perform most extractions in our office, however, they will refer out if the case is too complicated. For example, an extraction can be complicated due to an infected tooth that is too close to a sinus cavity. Oral surgeons have more specialized equipment that makes those rare complicated extractions safer and more comfortable for the patient. Additionally, oral surgeons are licensed for stronger anesthesia, allowing them to put patients fully asleep for the procedure. 
Can Anything Be Done After an Extraction?
Patients have many options following a dental extraction. For the most part, open regions of the mouth due to extractions can lead to teeth shifting or even the supra-eruption of other teeth. For example, a supra-eruption occurs when the natural bite is lost due to an extracted tooth, and the tooth opposing the space begins to erupt out of its socket.
Additionally, bone density is naturally lost over time following the removal of a tooth. As a result of this bone loss, this can lead to sagging of the skin, causing patients to appear older. While not all patients may be ready to pursue any other treatment to replace the tooth, patients who do not want any empty spaces in their mouths, or future problems, have options.
After the Extraction
Whether erupted or impacted, the site will be closed with sutures following the extraction. After the tooth has been removed, it is common for a blood clot to form in the socket. Consequently, your Provider will place gauze into the socket and have you bite down on it in order to stop any bleeding. In some cases, the blood clot within the socket can break loose. Since this exposes the bone, it is a very painful condition referred to as a dry socket. Therefore, if this occurs the dentist will most likely place a dressing over the socket to protect it while a new clot forms.
Due to soreness after the procedure, painkillers are prescribed by the Doctor to help with the healing process. It is recommended to apply ice regularly to the area to reduce inflammation. Above all, patients are urged to not drink from a straw, wash their mouth out vigorously or brush their teeth for at least 24 hours. It is also important to avoid eating hard to chew or crunchy foods. Under no circumstances should you smoke while the area heals.
Wisdom teeth
Wisdom teeth can often be considered complicated cases due to how far back in the mouth they are located. Nevertheless, our dentists will conduct a comprehensive exam of the mouth before determining if they are able to perform the extraction. With wisdom teeth, the extractions are commonly complicated because of their proximity to sinus cavities and the difficult location of the teeth in back of the mouth. Generally, our doctors will refer patients to an oral surgeon for the upper wisdom teeth for these reasons. In any case, patients must consult with their general dentist first before seeing an oral surgeon. Oral surgeons typically will only accept cases by referral only.
Dental Implants
Dental Implants are one option to recover a full smile. Implants offer a natural-looking solution that is easy to care for, long-lasting, and looks great! Unlike fixed bridges or removable dentures, dental implants will not affect neighboring teeth, lead to the loss of bone support, or contribute to sagging of the soft tissues of the face. Furthermore, when appropriately cared-for dental implants can last a lifetime. See our page on Dental Implants for more information on this procedure to see if its right for you.
Dental Bridges
Alternatively, Dental Bridges offer a non-invasive option to fill the gap from an extraction. Dental bridges are an effective way to bridge gaps between teeth caused by one or more teeth that are missing. On either side of the gap, a dentist will place a dental crown. As a result, these crowns will act as an anchor for a pontic, or a false tooth. Additionally, dental bridges can be made from a variety of materials. See our page on Dental Bridges for more information on this procedure.
Furthermore, other options include partial dentures, full dentures, and implant-supported dentures. See our page on Dentures for more information on these alternatives.
Dental Extraction Recovery & Aftercare
Because it will take you a few days to recover from a dental extraction, to reduce the risk of infection and minimize any amount of discomfort you may feel, Our Doctors recommend these few do's and don'ts:
| Do's | Don'ts |
| --- | --- |
| Apply ice pack to side of face with extracted tooth for the first day | Do not smoke |
| Bite Down firmly on the gauze pack; change pack every 30-45 minutes as needed | Do not drink from a straw for 3-4 days after surgery |
| Elevate head with 2-3 pillows when lying down for the first 48 hours. This will help decrease swelling and bleeding | Do not swish liquid, rinse, or spit too vigorously, as the blood clot may be shaken loose |
| Eat soft foods or liquid diet for the first 48 hours | Do not drive or operate heavy machinery while taking prescribed pain medication |
| Rinse mouth with warm salt water (1⁄2 tsp of salt in 8 oz of water). Let this soak in mouth for 2-3 minutes | Do not participate in physical activity for the next two days following your extraction |
| Take pain relievers and other prescribed medications as directed | Do not take pain medication on an empty stomach |
| Start alternating the prescription pain medication with an anti-inflammatory (Ibuprofen, Advil, Motrin) as directed, which will help relieve soreness | Do not drink any carbonated or alcoholic drinks for the first 48 hours following your extraction |
During Recovery
First, make sure to brush and floss your teeth as you normally would but being careful around the extraction site. If you experience pain several days after the extraction, you should make an appointment for a follow-up, as it is possible that extraction site has become infected or the blood clot has broken down.
Furthermore, patients may need to return to the office to have sutures removed, or just for a brief follow-up healing check. Swelling and bruising is to be expected following an extraction; it will reach its peak 2-3 days after surgery and subside within the next week. If new swelling arises 5-6 days after the extraction or if pain increases, please call for a check-up.
Additionally, bleeding is expected during the first 1-2 hours after surgery. After this period, slight continued oozing is expected for 24-48 hrs. The salt water soaks/rinses are designed to help keep surgical sites clean.
If you were given an antibiotic prescription, take it as directed until it is gone. Also for women taking oral contraceptives, some antibiotics can reduce the effectiveness of birth control pills. Thus, it is recommended to use alternate birth control methods for two months following the extraction.
Take the First Step Toward a Healthier Smile
If you have a tooth that is causing you pain, Our Providers at Snellville Family Dental in Snellville, GA have years of experience in extractions. Above all, Our Doctors work with their team of experienced and professional dental lab technicians to put you at ease, and make the procedure as easy and painless as possible.
If you want to learn more about dental extractions, or any of our other dental restorative procedures, please feel free to Contact Us and schedule a consultation with one of our Providers so he can review your case.
Ready for a consultation? Call us (770) 800-7545
More than 190 5-Star Reviews on Intuit Local Businesses
Candice
Patient Coordinator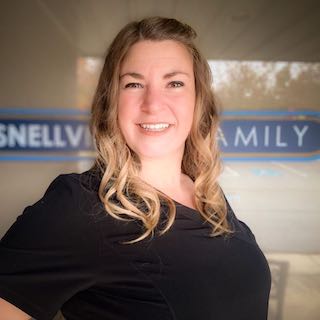 Jennifer
Dental Assistant, RDA
Michelle
Dental Assistant, RDA
Rosy
Dental Assistant, RDA
WE WORK WITH MOST INSURANCES