What You Need To Know About Dental Extractions
Dental extraction is another way of saying "having a tooth pulled." There are a number of reasons why you may need to have a dental extraction.
Reasons For Dental Extractions
Permanent teeth are meant to last a lifetime, but sometimes they need to be pulled. The most common reason is a tooth is badly damaged from decay, or trauma, and is beyond repair. There are also times when a dentist will pull a tooth to prepare a patient for orthodontic work. Sometimes, a mouth is a bit too crowded with teeth, and to get sufficient space for proper alignment, a tooth has to go.
If a tooth has a severe infection that extends to the pulp, the center of the tooth that has blood vessels and nerves, dental extraction may be the only solution. If you are undergoing chemotherapy, or having an organ transplant, your immune system is not 100%. If a tooth is even at risk of becoming infected, dental extraction may be required.
If you have gum disease, also known as periodontal disease, that has grown severe enough, it can cause teeth to become loose. Dental extraction may be required in some of these cases.
What To Expect With A Dental Extraction at Snellville Family Dental
Before Dr. Nabi or Dr. Socoloff can begin the extraction, he will inject a local anesthetic into the surrounding gum and lip to numb the area around the affected tooth. This will make sure that you don't feel pain during the procedure.
If the tooth to be pulled is impacted, your Provider will likely use sedation anesthetic to put you into a light sleep so that you won't remember the procedure. Once that has set in, your Doctor will open the top portion of the gum to reveal the tooth. He will then work the tooth loose from the jawbone by rocking it back and forth.
Whether erupted or impacted, the site will be closed with sutures following the extraction. Once the tooth has been removed, it is common for a blood clot to form in the socket. Your Doctor will place gauze into the socket and have you bite down on it in order to stop any bleeding.
In some cases, the blood clot within the socket can break loose. This exposes the bone, and is a very painful condition referred to as a dry socket. If this occurs, the dentist will most likely place a dressing over the socket to protect it while a new clot forms.
What To Tell Your Dentist Before A Dental Extraction
Dental extraction is in general a very safe procedure. There are risks, however, with any procedure that involves infection and opening of tissues in medical as well as dental procedures. Dr. Nabi and Dr. Socoloff will describe these to you in full detail during your consultation.
There is a small chance that extracting the tooth can introduce bacteria into your bloodstream. In addition, your gum tissue can be put at risk of infection. If you know you have a condition that puts you at a higher risk than normal for an infection, antibiotics may be needed before and after the dental extraction.
It is always a good idea to let your Provider know your complete medical history before an extraction, as well as any medications you are currently taking. Be sure to inform him if you have any of the following:
Impaired immune system;
Congenital heart defect;
Damaged heart valves;
Liver disease; and/or,
An artificial joint.
Dental Extraction Recovery & Aftercare
It will take you a few days to recover from a dental extraction. Do the following to reduce the risk of infection, and minimize any amount of discomfort you may feel:
Take your prescribed painkillers;
Bite down on the gauze pad firmly, but not too hard in order to form a blood clot;
Limit your activity for the next two days after extraction;
Do not smoke;
Do not drink from a straw;
Eat soft foods; and,
Rinse with warm water that has a ½ teaspoon of salt.
Make sure to brush and floss your teeth as you normally would but being careful around the extraction site. If you experience pain several days after the extraction, you should make an appointment for a follow-up, as it is possible that extraction site has become infected.
If you have a tooth that is causing you pain, Our Providers at Snellville Family Dental in Snellville, GA have years of experience in dental extractions. Dr. Nabi and Dr. Socoloff work with their team of experienced and professional dental lab technicians to put you at ease, and make the procedure as easy and painless as possible for you.
If you want to learn more about dental extractions, or any of our other dental restorative procedures, please feel free to contact Us and schedule a consultation with one of our Providers so he can review your case.
For more information, please contact us and we will respond as soon as possible.
Ready for a consultation? Call us (770) 800-7545
More than 190 5-Star Reviews on Intuit Local Businesses
Ackylla
Treatment Plan Coordinator
Alexa
Dental Assistant, RDA
Candice
Patient Coordinator
Michelle
Dental Assistant, RDA
WE WORK WITH MOST INSURANCES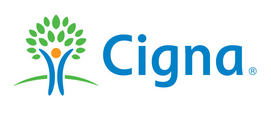 Contact Us to get your estimated out of pocket costs.
Unfortunately, we do not accept: Amerigroup, Medicaid, Wellcare, Peachcare