Snellville Family Dental
Dental Fillings
See Why We're Rated 5 Stars
Snellville Family Dental is a General Dental practice that also provides specialist procedures. Located in Snellville, GA, we proudly provide the area with exceptional dental care while using the most up to date and cutting edge procedures. We also have in house dental specialists who offer advanced dental services, typically only offered at specialist offices, such as root canals, teeth extractions, clear smile aligners, and dental implant placements. We also perform all aspects of general dentistry, such as teeth cleanings, fillings, dental crowns, dental bridges, and dentures. This diverse offering means that you do not have to be referred to a specialist and you do not have to go to another dental office. Get all of your dental work, big or small, done in one office.
What Is a Tooth Filling? Tooth Filling Near You Snellville, GA
Dental fillings are a procedure that is done to repair a tooth that has an exposed region typically due to decay. Fillings are often used to fill cavities on teeth that have minor infections. This restorative procedure functions to also close off spaces where bacteria may enter and prevent further decay from occurring if the decayed portion is left exposed. Fillings are a simple and pain-free solution to prevent further decay from happening to your teeth. It is important for patients to get necessary filings for existing cavities to prevent further infection; if left untreated, a simple filling can turn into something much more extensive like a root canal, which requires the removal of the entire tooth.
When Are Fillings Necessary?
Fillings are used to treat cavities, which are important to address as soon as possible before the infection grows any worse. Often times there are common symptoms of cavities, like tooth pain or sensitivity, while other times patients report no symptoms at all. Patients often report feeling sensitivity with sweets or temperature. Cavities can also be found by discoloration in the area of decay or a feeling of roughness around the cavity. A filling is a necessary procedure when there is exposed decay in a tooth; the fillings serve to stop the current infection and prevent any further infection from spreading. If not properly filled by a dentist, a cavity can continue to worsen and have the potential to ultimately turn into a worse infection, requiring procedures such as a root canal or tooth extraction.
Types of Fillings
Patients have many different filling options available to them, depending on the location and degree of the cavity. For example, fillings in the front of the mouth often receive tooth-colored filler to blend in with the natural teeth. On the other hand, some dental offices will offer non-tooth-colored fillings for teeth that are farther back in the mouth. Below are some types of dental fillings that are available to patients.
Ready for a consultation? Call us (770) 800-7545
More than 190 5-Star Reviews on Intuit Local Businesses
Amalgam or Silver Fillings
Amalgam fillings are typically highly durable and resilient to wear. Generally, amalgam fillings are resistant to normal wear that teeth experience. This type of filling is most common for pediatric patients, who need cavities in their baby teeth filled. However, many patients do not like the noticeable silver color due to the color not matching their teeth. At Snellville Family Dental, we do not usually offer the amalgam fillings due to the material showing up obviously inside the patient's mouth.
Composite Resin Fillings
Composite Resin fillings are the most common type of filling due to the fact that they are tooth-colored so no one will be able to see them. Each time this type of filling is applied, the resin is matched to the patient's tooth color so that the filling cannot be seen. These filings are most commonly used for the front of teeth but are also used increasingly more on back teeth as well. The look of resin fillings are largely preferred over all other fillings because of their ability to blend in with your natural teeth.
Gold Fillings
Unlike the other two restorations, gold fillings are made to order in a laboratory and then cemented into place. These are commonly referred to inlays, due to the fact that the filling material is prepared to match the shape of the cavity. Gold inlays are tolerated by gum tissues, and typically last many years. For these reasons, gold fillings are commonly considered the best restorative material, however it is also often the most expensive choice and requires more than one visit to the office.
Porcelain Fillings
Similarly to the gold restorations, porcelain fillings are often called inlays or onlays due to the process of application on the tooth. As with gold restorations, porcelain is prepared in a lab and adhered to the tooth with cement. Unlike the gold, porcelain can be matched to the color of the patient's tooth, like the resin fillings. Additionally, the cost of porcelain inlays and onlays is close to the cost of the gold, but both options do typically last longer to the traditional resin and amalgam fillings.
What to Expect with a Filling
Dental fillings are typically begun by the Doctor by applying local anesthetic to the area so that the actual procedure cannot be felt. Next, the Doctor will remove any plaque buildup and tooth decay that may be present. Once this is complete, the resin is prepared to match the exact color of the patient's tooth, and the filling is applied. Once applied, the Doctor will hold a light to the restoration to set it into place.
Overall, this procedure generally will take no more than 20 minutes after the Doctor completes the exam. The anesthesia may delay the process slightly, because the Doctor will want to make sure that the patient will not feel any pain or sensitivity during the procedure. The time for fillings also may vary slightly due to the location and size of the filling. For example, if the cavity is located on a flat surface versus a corner of the tooth, the restoration may require a little more time.
How Much Do Tooth Fillings Cost?
The pricing of dental fillings will vary due to many different factors. In general, the cost of a single dental filling will range from $142 – $297 at Snellville Family Dental. The number of surfaces the cavity covers and the location of the cavity will affect the price. For example, a tooth in the front with a cavity on one side will be cheaper than a cavity on a back tooth covering four surfaces. This price range does not reflect any coverage that patients may have with their dental insurance company.
For patients with insurance, their out of pocket cost will likely be different for a dental filling. Many insurance plans use a 100-80-50 format of coverage, which means preventative care is covered at 100%, basic procedures at 80%, and major procedures at 50%. However, benefits will vary depending on the patient's specific plan, so patients should contact their insurance company for exact coverage. At Snellville Family Dental, we will submit dental insurance claims as a courtesy to our patients.
| Procedure | Price |
| --- | --- |
| Exam + X-rays | $79 |
| Anterior Filling | $142 – $212 |
| Posterior Filling | $ 170 – $297 |
How to Avoid Cavities
It is important for patients to understand how to best care for their teeth, and preventative care is one of the most effective ways of preventing any kind of dental decay. The best preventative care that patients can practice is attending regular cleaning visits and having their teeth examined by the Doctor as recommended. Patients should also brush their teeth at least twice a day or after every meal and floss once a day.
Occasionally, tooth decay like cavities still occurs even in patients who have perfect oral hygiene; it is important for patients to remember that it is okay if cavities occur, and they are very treatable. However, if this type of tooth decay does occur, it is very important for patients to seek treatment immediately so that the infection does not progress any further.
Untreated Cavities Lead to Problems in the Future
For example, cavities left untreated can potentially turn into a larger infection, requiring much more extensive treatment. When a cavity is not treated properly, the infection that is on the surface of the tooth progresses further inward on the tooth. Once this occurs, the infection ultimately reaches the interior roots of the tooth, and the tooth may not be able to be repaired. There is however treatment for when this occurs, but it will not be as easy as a simple cavity filling. The good news is, these extensive and expensive procedures can be avoided by patients attending regular cleanings and check-ups; this will help detect any problems early and treat them before a root canal or extraction is required.
Root Canal Therapy
When a tooth infection has reached a certain point inside the tooth, a root canal procedure may be required in order to save the natural tooth. Though this is a procedure that is as painless as a cavity filling, it is much more extensive and costly in the long run. The pain commonly associated with root canal treatment is actually the infection that causes tissue inside the tooth to decay. This often leads to sensitivity, pain, and many times bad breath as well. Root canals also require dental crowns to protect the treated tooth from future infection, and is thus more expensive. For these reasons, the doctors of Snellville Family Dental recommend that patients seek treatment immediately if they detect any of the symptoms of having a cavity.
Teeth Extractions
The next step after root canal treatment would be a dental extraction. If infection has progressed too much within the tooth to the point that it cannot be saved, the tooth will need to be extracted. Of course, our Doctors will do everything to avoid an extraction to help the patient maintain their best natural smile, however sometimes extractions are necessary. Typically, extractions are necessary once the infection has progressed past tooth decay, and has begun decaying bone structure below the gums and decaying the gums themselves. Extractions can be more expensive in the long run with replacement options, such as bridges, partial dentures, and implants.
Lifetime of Fillings
The life of a dental filling depends largely on the type of filling you get. On average, the majority of dental fillings have a lifespan of eight years, but occasionally fillings will need repair sooner. If a filling completed by our office breaks or comes out completely soon after the original filling date, we will be able to redo the filling. For the most part, gold foil inlays will last the longest, for up to 16 year. On the other hand, porcelain/ceramic inlays and composite resin fillings will last around 8 years, while amalgam fillings will last up to 12 years.
Regardless of the material, any filling will last longer with the proper care and without too much daily trauma. As with their natural teeth, patients should be careful to not use their teeth for anything other than eating, like opening packaging.
Set up an Appointment!
Snellville Family Dental has years of experience in dental restoration, and our Doctors work with their team of experienced and professional dental lab technicians to give patients all the information needed to make the right decision and choose the right cosmetic procedure for each patient. Patients can schedule their free consultation for veneers or any other cosmetic procedure by calling or texting our office,or messaging us on Facebook Messenger. Patients may also schedule an appointment online by filling out a short form..
WE WORK WITH MOST INSURANCES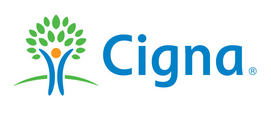 Candice
Patient Coordinator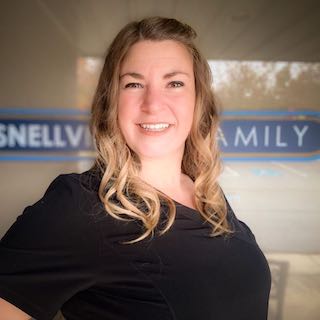 Jennifer
Dental Assistant, RDA
Michelle
Dental Assistant, RDA
Rosy
Dental Assistant, RDA