What is a dental filling?
A dental filling is a procedure used to repair teeth affected by decay, and to avoid further damage to the affected tooth. The dental filling procedure involves removal of the decayed tooth tissues, cleaning of the tooth surface, and then filling of the cavity with a special material. The filling material will close off areas where germs can enter, and helps stop further degeneration.
Signs that you need dental filling
Bacteria can easily attack the teeth, and if you don't take enough care of your oral health, can lead to complications.
"When you eat things like candies, the bacterial population can augment in your mouth, especially your teeth, because you are providing them food they enjoy eating," says Dr. Nabi and Dr. Socoloff.
These bacteria then yield a very dangerous acid that gradually eats away your teeth. If you don't brush and floss your teeth every day, these bacteria will eat away portions of your tooth structure and you will get a hole in your tooth, called decay or cavity. At this point, you will need a dental filling. The procedure involves removal of the plaque and filling of the cavity with a tooth-like substance.
What are the types of dental fillings?
There are different types of dental fillings, and not everyone is a good candidate for every type of filling. Our Providers will determine the type of filling you need based on the size of the cavity and the type of tooth being filled, as well as other factors. Below are some types of dental fillings:
Amalgam/Silver fillings: This filling is highly durable and resilient to wear. However, many patients don't like the obvious silver color and some fear the presence of mercury in the mix even though the other metals render the mercury inert. Amalgam fillings are the cheapest of the dental filling options.
Gold fillings: This type of filling is prepared on special order. They are more tolerable to the gum tissues and their life expectancy last go up to 20 years. It is the best, yet the most expensive type of dental filling.
Composite/Plastic resin: This filling can very easily blend with your tooth color. It is mostly used in cases where natural-color restoration is desired. However, it is not as durable as amalgam fillings, and it can last between 1 and 10 years. This material is also susceptible to staining from tea, tobacco and coffee.
Porcelain fillings: A porcelain filling is also made to order in a laboratory and then filled into the tooth cavity. It can match your tooth color and resist stains. Porcelain fillings are do cost a little more than amalgam and composite fillings
Dr. Nabi and Dr. Socoloff will discuss your particular needs and restorative options, including associated costs, so that you can make an informed decision about your dental care.
Is the dental filling procedure painful?
Dental filling procedures are usually done under local anesthetic. You won't feel any pain, but you may feel the pressures of the dental instruments inside your mouth to remove the plaque and tooth decay. The site of the injection will be numbed with a topical anesthetic so you shouldn't feel pain from the needle either.
How much time does the dental filling procedure take?
The time the dental filling procedure requires depends on the scope and site of the filling. Filling of small cavities usually take no more than 20 minutes after waiting for the anesthesia to take effect (about 5 minutes). Larger cavities can take longer to fill, and some cavities may require root canal.
How much do dental fillings cost?
The cost of a dental filling depends on the size, location and type of filling. Dental fillings are normally covered by majority dental insurance policies, which means that your out-of-pocket expenses for the procedure may be less than half of the filling's total cost. The good news is that dental fillings are the most affordable among the dental services after regular checkups and cleaning.
What is the normal life of dental fillings?
The life of a dental filling depends largely on the type of filling you get. On average, the majority dental fillings have a lifespan of eight years. Below is a look at the average life span of the most common dental fillings:
Amalgam filling: 10 to 12 years
Gold foil filling: 11 to 16 years
Composite resin filling: 7 to 9 years
Cast gold filling: 8 years
Porcelain/Ceramic filling: 6 to 8 years
Why should you get your dental filling procedure performed by Snellville Family Dental
Snellville Family Dental has decades of experience in dental fillings of all types. Our Providers have already performed thousands of fillings with excellent results. They provide state-of-the-art solutions to your oral health and provides skilled dental care.
If you want to know more about our dental filling services, Contact Us now to book your consultation. We look forward to answering any questions you might have.
For more information, please contact us and we will respond as soon as possible.
Ready for a consultation? Call us (770) 800-7545
More than 190 5-Star Reviews on Intuit Local Businesses
Ackylla
Treatment Plan Coordinator
Alexa
Dental Assistant, RDA
Candice
Patient Coordinator
Michelle
Dental Assistant, RDA
WE WORK WITH MOST INSURANCES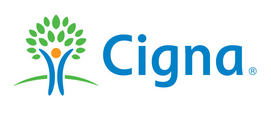 Contact Us to get your estimated out of pocket costs.
Unfortunately, we do not accept: Amerigroup, Medicaid, Wellcare, Peachcare