Are Dental Veneers Right For Me?
Dental veneers are one great way to restore or improve your smile. Veneers are thin, ceramic shells that are attached directly to the surface of your teeth. These veneers are an excellent way to hide imperfections such as chips, gaps, and fractures. It is also a choice for people for whom teeth whitening will not work to get the results they want. Read on and find out if dental veneers are a good choice for you.
What Materials Are Dental Veneers Made From?
Dental veneers are also called porcelain veneers to indicate the material they are made from. They can also be made from resin composite materials. Porcelain veneers are better at resisting stains than their resin counterparts, and are also better at reflecting light like your natural teeth do. Resin veneers are thinner, and require than less filing down of the enamel of the tooth they are covering.
Talk with our Snellville Family Dental staff in Snellville, GA, to find out more to help you decide which is the best choice for you.
Procedures for Dental Veneers
Getting a set of dental veneers involves three trips to the dentist in most cases. The first visit will be for a consultation, the next two will involve making and then applying the dental veneers. You can have this procedure done for only one tooth, or for several at one time.
During the initial consultation, you should explain as best you can the look you hope to achieve. Dr. Nabi or Dr. Socoloff will examine your mouth and determine whether porcelain or resin is right for you.
On the next visit, your Provider will begin to prepare your tooth by removing about one-half millimeter of enamel from the surface of the tooth or teeth that are to be treated with dental veneers. This is roughly equal to the thickness of the dental veneers that will be applied. Your Provider will then take an impression of your tooth, or teeth, and this is sent to a dental lab which will fabricate the dental veneers. This will normally take a couple of weeks.
Before the dental veneer is applied, your tooth/teeth will be cleaned, polished, and etched. The etching roughens up the the teeth to ensure a stronger bond. The dental veneer is applied to your tooth with a special cement, and once it is in place, the dentist or dental assistant will use a special light to cure the cement.
The final steps involve cleaning off any excess cement, and making final adjustments after an evaluation of your bite.
What Are The Advantages of Dental Veneers?
Dental veneers look very much like natural teeth, and no one will know otherwise unless you tell them. The gums tolerate porcelain well, and porcelain veneers are resistant to stains. They are a conservative approach to changing the shape and color of a tooth, and you can select the color of the veneers to match the surrounding teeth.
However, you must be certain that dental veneers are the solution for you BEFORE you undergo the procedure. Once it is done, it cannot be reversed. Also, because some enamel is removed from your teeth, you may become more sensitive to hot and/or cold drinks and foods.
Dental veneers are also cost a bit more than other cosmetic dental options such as bonding, and they usually cannot be repaired in the event they are chipped or cracked. If you have teeth that are very decayed or fractured, or have been affected by gum disease, you will likely not be a good candidate for dental veneers.
How Long Will Dental Veneers Last?
Dental veneers in general will last anywhere from 5 to 10 years. At that time, they will need to be replaced. Dental veneers do not require any special care, you just brush them as you would your other teeth. You should also use dental floss daily around them as you do your other teeth.
Dental veneers are resistant to stains, but your dentist may tell you to avoid certain foods and beverages that are known to cause stains.
How to Care for Veneers
After having dental veneers placed, there are a few things to keep in mind to maintain the veneers as best as possible.
As with natural teeth, avoid chewing excessively hard foods on the veneered teeth (hard candy, ice, bones, etc.) because under extreme forces, the porcelain or composite veneer can be broken from the teeth.
Visit us for examinations and check-ups at your regular six-month examination periods or during recommended recall visits. Often problems that are developing with veneers can be found at an early stage and repaired easily, whereas waiting for a longer time may require the procedure to be redone.
To provide optimum longevity for your restorations, and to prevent future dental decay or supporting tissue breakdown, your Doctor may recommend that you either brush with a fluoride toothpaste, floss after eating and before bedtime, or use a fluoride rinse as directed.
We expect that you will receive years of service from these veneers; however, certain situations occasionally occur that necessitate restoration or replacement. Extreme force or trauma can break your veneers just as it can break your natural teeth. Use care in sports or other potentially traumatic situations. Do not bite extremely hard objects with a single tooth. Breakage usually requires remaking the restoration, but occasionally it can be repaired. Please contact our office if any developments arise with your veneers.
Take the First Step To a Beautiful Smile with Snellville Family Dental
Our Providers, work in tandem with an experienced and professional group of dental lab technicians to create natural looking results with all of our dental restoration procedures. Your teeth after the dental veneer procedure will look, feel, and function like the rest of your teeth. If you want to learn more about dental veneers, or any of our other dental restorative procedures, please feel free to Contact Us and schedule a consultation.
For more information, please contact us and we will respond as soon as possible.
Ready for a consultation? Call us (770) 800-7545
More than 190 5-Star Reviews on Intuit Local Businesses
Ackylla
Treatment Plan Coordinator
Alexa
Dental Assistant, RDA
Candice
Patient Coordinator
Michelle
Dental Assistant, RDA
WE WORK WITH MOST INSURANCES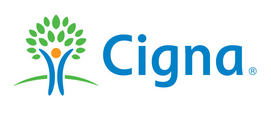 Contact Us to get your estimated out of pocket costs.
Unfortunately, we do not accept: Amerigroup, Medicaid, Wellcare, Peachcare