What You Need To Know About Dentures
Dentures are removable replacements for teeth that are missing. There are two available types, complete and partial. Complete dentures are one of the solutions when a patient is missing all their teeth or needs to have all their teeth extracted. Partial dentures are used for when some natural teeth remain intact. Both sets of dentures are solutions when several, or all of your teeth are no longer viable and cannot be saved by any other normal dental procedures.
The 411 On Complete Dentures from Snellville Family Dental
Complete dentures come in two varieties, immediate and conventional. Conventional dentures are made after teeth have been removed and the gum tissue has started the healing process. They can be installed eight to twelve weeks after the teeth have been removed and the gum tissue has settled down to somewhat normal.
Immediate dentures are made in advance of the removal of the teeth. They can be put into position as soon as the teeth are removed. This has the advantage of giving patients teeth during the healing period. The disadvantage of immediate dentures is that bones and gums tend to shrink a great deal, after the initial period of swelling following the removal of the teeth, and this requires the dentures to be adjusted throughout the healing process. For this reason, immediate dentures should only be considered a temporary solution until conventional dentures are ready.
What Are Partial Dentures?
Partial dentures, or bridges, are replacement teeth that are attached to a pink or gum colored base made of plastic. It is often connected to a metal framework that holds the dentures in place. This type of denture is used when one or more teeth remain in the upper or lower jaw.
Are There Alternatives To Dentures?
Dental implants are an alternative to dentures. They can be used as a support to cemented bridges. The cost of these are usually greater, but they are closer to the feel of real teeth. Not everyone is a good candidate, so consult with Dr. Shariff to find out for sure.
Will My Insurance Cover Dentures?
Most insurance companies will cover all, or at least part of the cost of dentures. Contact your insurance company representative to find out what they will cover.
Will Dentures Change Your Appearance?
Dentures are made to look just like your real teeth. There is little, if any change in your appearance. In fact, dentures in many cases will improve your smile and fill out your face.
Is Eating Difficult With Dentures?
It will take a bit of practice, but after a few weeks eating with dentures will become easier and easier for you. To get used to it, begin with soft foods and by cutting food into small pieces. Over time, you will be able to resume your normal diet.
Initially, you should avoid chewing gum, and eating foods that are sticky.
Will Dentures Change The Way You Speak?
Initially, you may have trouble pronouncing a few words after you get your dentures. If this is the case, practice by continuing to say troublesome words out loud. Over time, with enough practice, you will get better.
If you notice that your dentures click, you need to contact our office. Dentures can slip when you laugh, smile, or cough, so you may need to reposition them by biting down, and then swallowing. If you have ongoing problems speaking with your dentures in place, contact our office.
The 411 on Dental Adhesives
Not all dental adhesives are created equal. One tip is to use only the minimum amount needed. More often than not, it takes less than you think. It also helps to distribute the adhesive evenly, and always clean your dentures thoroughly before you apply the adhesive.
Always read the directions, and follow them closely. Adhesives should never be a substitute for ill-fitting dentures, they should be a complement.
Take The Next Step Toward A Better You
Our Staff at Snellville Family Dental in Snellville, GA, have years of experience in applying dentures. Dr. Nabi and Dr. Socoloff work with their team of experienced and professional dental lab technicians to give you a set of dentures so you can eat, speak, and look good and resume your normal activities.
After you receive your dentures, you look and feel better about yourself, and your friends and family will notice the difference as well. You won't be afraid to smile in public, and laugh at your friend's jokes again. You will once again to able to eat some of your favorite foods.
If you want to learn more about dentures, or any of our other dental restorative procedures, please Contact Us and schedule a consultation.
For more information, please contact us and we will respond as soon as possible.
Ready for a consultation? Call us (770) 800-7545
More than 190 5-Star Reviews on Intuit Local Businesses
Ackylla
Treatment Plan Coordinator
Alexa
Dental Assistant, RDA
Candice
Patient Coordinator
Michelle
Dental Assistant, RDA
WE WORK WITH MOST INSURANCES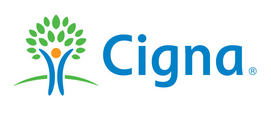 Contact Us to get your estimated out of pocket costs.
Unfortunately, we do not accept: Amerigroup, Medicaid, Wellcare, Peachcare