Snellville Family Dental
Dentures
See Why We're Rated 5 Stars
Snellville Family Dental is a General Dental practice that also provides specialist procedures. Located in Snellville, GA, we proudly provide the area with exceptional dental care while using the most up to date and cutting edge procedures. We also have in house dental specialists who offer advanced dental services, typically only offered at specialist offices, such as root canals, teeth extractions, clear smile aligners, and dental implant placements. We also perform all aspects of general dentistry, such as teeth cleanings, fillings, dental crowns, dental bridges, and dentures. This diverse offering means that you do not have to be referred to a specialist and you do not have to go to another dental office. Get all of your dental work, big or small, done in one office.
What Are Dentures? Affordable Dentures Near Me Snellville, GA
Dentures are a removable solution to replace missing teeth. For patients with either partially or completely missing teeth, a denture can restore their smile and recover their confidence. They typically stay put in the mouth by some sort of dental glue that will prevent the dentures from moving around. Moreover, the prostheses come in a variety of forms and options to accommodate missing teeth of all shapes, sizes, and number. Overall, they are a great way for patients to replace missing teeth and restore their smile, confidence, and lifestyle.
When Dentures Are Necessary
Dentures are typically necessary when a patient is missing several teeth in a row or missing all of their teeth. Ultimately, getting a dental restoration is a choice that a patient makes as a solution for missing teeth, so they are not essential; dentures are one of the best options for patients who wish to replace several missing teeth or all of your teeth.
Above all, dental prostheses can help patients get their best smile back and even restore their smile to better than it was before. Additionally, today's dentures are are more natural looking and more comfortable than ever.
Different Types of Dentures
Depending on the state of the patient's teeth, there are many different options for patients to choose from. For example, if a patient still has some teeth left on one of their arches, a different type of denture may be used to fill in gaps, rather than replace an entire arch of teeth. Our Doctors at Snellville Family Dental will be able to help each patient choose the type of restoration that works best them.
Partial Dentures
Partial dentures are, as the name implies, a device that will cover up space when only a portion of the patient's mouth is missing teeth. While partials are similar to dental bridges, they are typically less invasive than bridges, and they can cover the span of more missing teeth. Partials typically fit over teeth in a similar way to retainers, but they do not have visible wires so they still give your smile a seamless restoration. Much like dental bridges, partial dentures can fill the gap of several missing teeth. Though, dental bridges are much different in the attachment to surrounding teeth.
Complete Dentures
Complete dentures are the conventional style that people typically think of when they hear the word "denture." These restorations are made per arch, which means a patient can fully restore their teeth with only two pieces or one arch at a time. For example, if a patient is missing a significant number of teeth on one row of their mouth, they can replace only that row of teeth without having to get a full set. Similarly, completes are an excellent solution for patients who need restorative work completed on several teeth; dentures are a much cheaper option than getting implants or restorations on each individual tooth. Dentures are held in place by a fixative that will prevent the prosthetic piece from shifting in the patient's mouth.
Implant-Supported Dentures
One major drawback for a full mouth of dentures is bone loss that accompanies one losing all of their teeth. This can be solved, while still getting the restoration, by implant-supported dentures. These look and function just like regular restoration devices, but instead of a topical fixative, they are held in place by implants placed into the bone. The implants, held in place by the bone fusing with the biocompatible metal, function as an anchor to ensure the dentures do not shift, which can cause discomfort and embarrassment. Moreover, the implants will prevent any further bone loss that is often associated with missing teeth and will maintain the appearance of the patient's facial structure.
Ready for a consultation? Call us (770) 800-7545
More than 190 5-Star Reviews on Intuit Local Businesses
Varieties of Complete Dentures
Complete dentures come in a variety of styles and materials, depending on the patient's needs and preferences. We have dentures available for different stages of the process. The most common combination is an interim and final denture. Interims are temporary pieces that are only meant to last as long as it takes for the gums to heal after extractions. Conversely, finals are the final product once the gums have had time to heal; they are made to fit perfectly to the gums and last for years to come.
In contrast to interims, immediate dentures are essentially an all-in-one option for patients. Immediate dentures are given immediately after the extractions but are also considered a final prosthesis. However, these will typically need to be replaced much sooner than traditional final dentures and will require several adjustments. This is due to the fact that the gum line continues to recede until a certain point after the initial extractions since the bone will lose mass, and the gums will settle in place after having missing spots. Overall, immediate dentures are a great option for patients who would like their final as soon as they get their extractions.
How Much Do Dentures Cost?
Because of the multitude of options available to patients as a replacement for missing teeth, the pricing of dental restorations will vary. Often insurance companies will cover a large portion of the cost of dentures, but they rarely cover the full cost. Patients can call their insurance company to learn about their exact coverage. Generally, a full set out of pocket will cost around $2,454, not including extractions. The prices listed below do not include coverage that patients may have from their dental insurance. At Snellville Family Dental, we will submit dental insurance claims as a courtesy to our patients.
Though dentures initially seem pretty expensive, at Snellville Family Dental that price will include any adjustments necessary following the placement of the restoration. Unlike other practices that charge separately each time a patient gets an adjustment, we will never charge to adjust a prosthesis that we completed within the first year.
| Procedure | Price |
| --- | --- |
| Extraction (simple) | $153 |
| Extraction (surgical) | $252 |
| Any Extraction (with purchase of denture) | $99 |
| Interim Denture | $684 |
| Immediate Denture | $1,282 |
| Partial Final Denture | $912 – $1,400 |
| Complete Final Denture | $1,227 |
| Implant | $1,100 (per implant) |
| Implant-Supported Denture | $2,250 |
Alternatives to Dentures
Though dentures are an excellent option for patients who are suffering from tooth loss and severe tooth decay, we also offer other options to patients who are not ready to lose all of their natural teeth. Partials are one solution to missing teeth that will allow the patient to still keep some of their natural teeth. 
Dental Bridges
For patients who are missing only a few teeth, dental bridges are a great option to fill the space of the missing teeth. Bridges anchor to surrounding teeth by an anchor crown that fits over the teeth like a cap. In contrast to partials, bridges are a permanent solution that are not removable. Additionally, bridges look very natural due to the anchoring system using surrounding teeth instead of having visible portions of denture "gums." Finally, bridges will never shift around in the patient's mouth, of which partials are at a greater risk.
Dental Implants
Dental implants are another great option for patients who are not missing very many teeth. Implants are biocompatible metal pieces that anchor into the gum to hold either a crown, bridge, or denture in place. The main benefit for patients to get a dental implant instead of a traditional bridge or removable prosthesis is that the implant will help maintain the existing bone structure in the patient's jaw. Whenever teeth are extracted, the bone structure below the gum line will continue to recede since a tooth is not in place to keep the bone steady. As a result, surrounding teeth are more prone to shifting around and causing other problems down the road.
Dental Restoration
Though Restorative Dentistry is not a good option for patients who have several teeth already missing, patients with slight or moderate decay can benefit greatly from restorative work and even save their natural teeth. When tooth decay has reached a certain point, a root canal and core buildup can restore a tooth and save the patient from an extraction. Once a root canal is done, the procedure is finished by the Doctor placing a crown over the restoration. As a result, this will keep the tooth clean and free of infection. Overall, dental restoration can help patients preserve their best natural smile while removing any infection or tooth decay.
Living with Dentures
Dental prostheses can take some time for patients to get used to, but they are generally easy to adjust to. Patients often have concerns when it comes to getting used to living with them. However, switching to dentures is something that many people go through in their life,  with the proper care, it will be no trouble to transition at all.
Will Dentures Change Your Appearance?
Dentures are made to look and feel just like natural teeth. Patients should experience little, if any, change in their appearance. In fact, the restorations generally will improve a patient's smile and fill out their face. They will reverse the look of a sagging face due to missing teeth by supporting the patient's smile and restoring their natural bite.
Eating with Dentures
Eating with dentures in your mouth can certainly feel strange at first, but it easy to learn how. Initially, patients should begin with eating soft foods and cutting food into smaller pieces. Patients should also avoid gum and sticky foods that can cause the prostheses to shift out of place. Over time, patients will be able to resume their normal diet, and eating with them will become easier and easier.
Speaking with Dentures
As with eating, speaking can feel slightly unnatural, to begin with after getting dentures. Many patients experience difficulty pronouncing certain words at first, but this is completely normal. If this is the case, it is helpful to continue to say troublesome words out loud. Over time and with enough practice, speaking will be just as easy as with natural teeth. In the first few months after the extractions, it is normal for the restoration to shift or not fit as well. This is because the gums are settling into their natural place, and patients should get their denture relined to help with the fit.
Dental Adhesives
It is important for you to realize that not all dental adhesives are made equal. First, you should be careful to not use more than the minimum amount of adhesive needed. It often takes less than you think, and too much is just as bad as too little adhesive. Additionally, it helps to distribute the adhesive evenly and always clean the dentures thoroughly before applying adhesive. Adhesives should never be a substitute for a poorly fitting prostheses, so you should make an appointment as soon as possible if they notice any shifting in the dentures.
Aftercare for Getting Dentures
Once getting dentures, some patients find that it takes some getting used to for the first couple of days. However, as long as patients follow the recommendations of their Doctor, they will feel better than before with a brand new smile. Often dentures are placed immediately following some extractions, so patients should be sure to follow instructions in order to heal promptly and properly.
For the first 24 hours, the denture should remain in place unless there is significant soreness or bleeding. The denture functions as a bandage to help clot the blood and begin the healing process, so it is very important for patients to keep the denture in place, even at night while sleeping.
After the first 24 hours, or once instructed by the Doctor, patients should begin rinsing with salt water (½ tsp in 8 oz of water). As the salt rinse cleanses the gums, patients should brush the denture gently with denture cleanser. Other than these two steps, patients should keep their denture in as much as possible to help the healing process.
In order to protect the blood clots that will form, patients should not spit, bend over excessively, drink through a straw or rinse for the first 24 hours. Additionally, patients should avoid strenuous activity and smoking for the first 48 hours. Moreover, it is helpful for patients to sleep in a more upright position to reduce blood flow to the mouth.
Adjusting to Your New Denture
Getting a denture is noticeably different than simply getting one or two teeth extracted. Overall, having many teeth extracted at once for a denture will result in a more visible change in gum structure and bite. Because of this, dentures will need to be relined a few times throughout the first few months of healing. As the gums heal, the shape, height, and bone density of them will change. This is perfectly natural for the first several months, and all initial relines for dentures will be covered in the cost of the original denture payment.
Finally, there are some Do's and Don'ts that patients should follow when they get their dentures:
Do's
Don'ts

Apply ice pack to outside of mouth for the first day

Do not smoke

Bite down firmly on gauze when necessary to
stop bleeding; change gauze often

Do not drink from a straw for 3-4 days after extractions

Elevate head with 2-3 pillows when lying down for the first 48 hours; this will help decrease swelling and bleeding

Do not swish liquid, rinse, or spit too vigorously, as the blood clot may be loosened

Eat soft foods or liquid diet for the first 48 hours


Do not drive or operate heavy machinery while taking prescribed pain medication

Rinse mouth with salt water (½ tsp of salt in 8 oz of water); Let this soak in mouth for 2-3 minutes

Do not participate in physical activity for the first 2-3 days


Take pain relievers and other prescribed medications as directed

Do not take pain medication on an empty stomach

Start alternating the prescription medication
with an NSAID as directed, which will help soreness

Do not drink any carbonated or alcoholic drinks for the first 48 hours
Set Up An Appointment!
Our Staff at Snellville Family Dental, have years of experience in applying dentures. Our dentists work with their team of experienced and professional dental lab technicians to give you a set of new teeth that will restore your smile and confidence.
After you receive your dental restoration, you will look and feel better about yourself. You will once again to able to smile again and eat some of your favorite foods.
If you want to learn more about dentures, or any of our other dental restorative procedures, please Contact Us and schedule a consultation.
WE WORK WITH MOST INSURANCES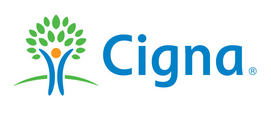 Candice
Patient Coordinator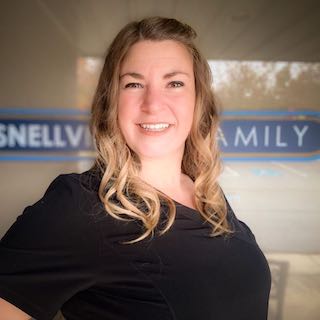 Jennifer
Dental Assistant, RDA
Michelle
Dental Assistant, RDA
Rosy
Dental Assistant, RDA