Do's and Don'ts of Dental Extractions
Because it will take you a few days to recover from a dental extraction, to reduce the risk of infection and minimize any amount of discomfort you may feel, Our Doctors recommend these few do's and don'ts:
| Do's | Don'ts |
| --- | --- |
| Apply ice pack to side of face with extracted tooth for the first day | Do not smoke |
| Bite Down firmly on the gauze pack; change pack every 30-45 minutes as needed | Do not drink from a straw for 3-4 days after surgery |
| Elevate head with 2-3 pillows when lying down for the first 48 hours. This will help decrease swelling and bleeding | Do not swish liquid, rinse, or spit too vigorously, as the blood clot may be shaken loose |
| Eat soft foods or liquid diet for the first 48 hours | Do not drive or operate heavy machinery while taking prescribed pain medication |
| Rinse mouth with warm salt water (1⁄2 tsp of salt in 8 oz of water). Let this soak in mouth for 2-3 minutes | Do not participate in physical activity for the next two days following your extraction |
| Take pain relievers and other prescribed medications as directed | Do not take pain medication on an empty stomach |
| Start alternating the prescription pain medication with an anti-inflammatory (Ibuprofen, Advil, Motrin) as directed, which will help relieve soreness | Do not drink any carbonated or alcoholic drinks for the first 48 hours following your extraction |
During Recovery
First, make sure to brush and floss your teeth as you normally would but being careful around the extraction site. If you experience pain several days after the extraction, you should make an appointment for a follow-up, as it is possible that extraction site has become infected or the blood clot has broken down.
Furthermore, patients may need to return to the office to have sutures removed, or just for a brief follow-up healing check. Swelling and bruising is to be expected following an extraction; it will reach its peak 2-3 days after surgery and subside within the next week. If new swelling arises 5-6 days after the extraction or if pain increases, please call for a check-up.
Additionally, bleeding is expected during the first 1-2 hours after surgery. After this period, slight continued oozing is expected for 24-48 hrs. The salt water soaks/rinses are designed to help keep surgical sites clean.
If you were given an antibiotic prescription, take it as directed until it is gone. Also for women taking oral contraceptives, some antibiotics can reduce the effectiveness of birth control pills. Thus, it is recommended to use alternate birth control methods for two months following the extraction.
Follow-Up Appointments
Patients may need to return to the office to have sutures removed, or just for a brief follow-up healing check. If a dry socket develops and the pain gets worse after 7 days the clot may be breaking down, which will require further treatment.
Please call​ during office hours if you have any questions or any of the following symptoms:
Uncontrollable pain
Excessive or severe bleeding
Marked fever
Excessive warm swelling occurring a few days after the procedure
Reactions to medications, especially rash, itching, or breathing problems
WE WORK WITH MOST INSURANCES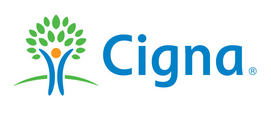 Candice
Patient Coordinator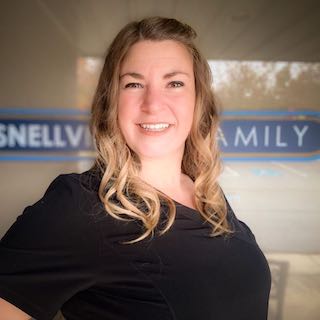 Jennifer
Dental Assistant, RDA
Michelle
Dental Assistant, RDA
Rosy
Dental Assistant, RDA
Ready for a consultation? Call us (770) 800-7545
More than 190 5-Star Reviews on Intuit Local Businesses