Snellville Family Dental
Gum Disease
See Why We're Rated 5 Stars
Snellville Family Dental is a General Dental practice that also provides specialist procedures. Located in Snellville, GA, we proudly provide the area with exceptional dental care while using the most up to date and cutting edge procedures. We also have in house dental specialists who offer advanced dental services, typically only offered at specialist offices, such as root canals, teeth extractions, clear smile aligners, and dental implant placements. We also perform all aspects of general dentistry, such as teeth cleanings, fillings, dental crowns, dental bridges, and dentures. This diverse offering means that you do not have to be referred to a specialist and you do not have to go to another dental office. Get all of your dental work, big or small, done in one office.
What is root scaling and planing, and why do I need it?
Root scaling and planing is one of the standard treatments for gum disease. The procedure cleans the teeth, the gums and the root. Dr. Nabi and Dr. Socoloff use local anesthesia to numb the gums and the root before doing root scaling and planing. Depending on the condition of your teeth, your Provider may also use an ultrasonic device to perform the procedure.
You need root scaling and planing if your gums have pulled away from your teeth or if tartar or calculus has accumulated on your teeth roots. It is one of the most common and traditional treatments for gum disease. Remember, if left untreated, gum disease has the potential to lead to further health complications. Bleeding from the gums while brushing is the first sign of gum disease. Never ignore it because the earlier the disease is treated, the better.
If you leave gum diseases untreated during the initial stages, it could lead to periodontitis, which could further lead to infection in the bone and tooth loss.
What should I expect during and after root scaling and planing?
During planing, Dr. Nabi or Dr. Socoloff will use scaling to remove the tartar deposits from the uneven areas of the root shell and then plane the root surface to make them smooth. The anesthesia used during the treatment will make your lips and gums numb for some hours after the procedure. If the condition of your teeth are more serious, you may feel some discomfort during the treatment; however, in the majority cases patients feel no pain or discomfort at all. Root scaling and planing will thoroughly clean your teeth and get the gum disease under control.
How is root scaling and planing performed?
Dr. Nabi and Dr. Socoloff use ultrasonic scalers and hand tools to perform root scaling and planing. Ultrasonic devices use electric power and have a metallic tip that vibrates at a high speed to remove calculus and plaque from the teeth in the process. It also includes a water irrigation mechanism that is used to cool down the metallic tip and wash away food particles.
The use of ultrasonic tools is the first step in root scaling and planing. The second step involves the use of manual tools, which have sharp edges, to scrape off deposits of plaque and calculus from your teeth.
How long does root scaling and planing take?
Scaling and planing is often completed in one sitting if you are in the early stages of gum disease; however, if you have experienced prolonged gum disease, multiple sittings will likely be required.
How well does it work?
Root scaling and planing is an effective procedure to get rid of gum diseases. If you keep to good oral care after the treatment, the gum disease would not return, and your gums will cure, and become strong and pink again.
What are the risks involved in root scaling and planing?
Root planing and scaling involves the risk of infection. If done by an experienced dentist like Dr. Nabi or Dr. Socoloff, the risk goes down significantly. However, as a precaution, you may be required to take antibiotics before and after the treatment. Your Provider will ask you about any health condition that may put you at risk of infections, she will prescribe antibiotics. Below are some of the conditions that may put you at risk of infections:
If you have a heart problem;
If you have a weak or damaged immune system; or,
If you have undergone a major surgery for artificial body parts like hip replacement or heart bypass.
What is the cost of root planing and scaling?
The cost of root planing and scaling largely depends on the tools and technologies being used for the treatment and the experience and expertise of the dentist. It also depends on where you live and if you have a dental insurance that covers the treatment. The cost can differ from dentist to dentist, but it can normally be between $150-$230 per quadrant.
Dr. Nabi and Dr. Socoloff always make sure that their patients get high quality treatment at reasonable price. It is always wise to speak with your insurance company in advance to know if they cover root planing and scaling. Our staff will be happy to provide you the information your insurance company requires.
Why Dr. Nabi and Dr. Socoloff at Snellville Family Dental?
Our Providers at Snellville Family Dental has performed many root scaling and planing procedures. Armed with years of experience in root planing and scaling, she can provide you the highest quality of treatment at an affordable price. She uses state-of-the-art technologies and tools to carry out the procedure, so you can get the best treatment without much pain or discomfort. The good news is that she pays individual attention to each patient because every patient has unique needs and health conditions.
If you are searching for the best root planing and scaling in the Snellville, GA, area, you are in safe hands. To find out if you need this or any other treatment, call Snellville Family Dental to book your appointment with Dr. Nabi or Dr. Socoloff at 770-985-2325.
Ready for a consultation? Call us (770) 800-7545
More than 190 5-Star Reviews on Intuit Local Businesses
Candice
Patient Coordinator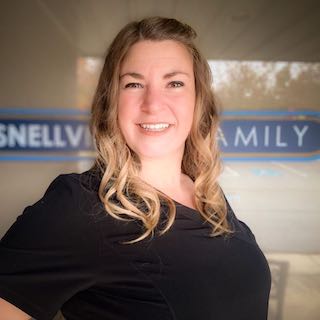 Jennifer
Dental Assistant, RDA
Michelle
Dental Assistant, RDA
Rosy
Dental Assistant, RDA
WE WORK WITH MOST INSURANCES