While we accept almost all companies that offer PPO plans to their patients,
we are also in network with the following:


Contact Us to get your estimated out of pocket costs.
Unfortunately, we do not accept:
Amerigroup, Medicaid, Wellcare, Peachcare
WE ACCEPT MOST PPO PLANS
What is a PPO plan?
PPO stands for "Preferred Provider Organization." These plans allow the patient to choose which provider to see without having to first consult their insurance. PPO plans give patients the freedom to seek out providers in their network without first having to consult their insurance company.
How do PPO plans work?
With PPO, patients have the opportunity to choose which provider in that network to see for care. Services provided at in-network office will be covered at a higher level of benefits than those at an out-of-network office. Snellville Family Dental is the perfect place for patients with in-network PPO plans, as our rates will be more affordable than out-of-network providers. Also as a courtesy to our patients, Snellville Family Dental is happy to submit claims our patient's insurance company, and patients will only pay the estimated portion at their visit. See above for a list of insurance companies we are in network with!
Questions?
Please don't hesitate to contact our PPO dental patient care coordinators at Snellville Family Dental about your needs and they will suggest the next steps you need to take. Usually the first step is a comprehensive exam with our providers, Dr. Nabi or Dr. Socoloff, who will assess your mouth and address any particular concerns you may have and then provide you with treatment options if needed.
No Insurance?
Self Pay Pricing and Discounts
Dental Implant Promo
$550 OFF
Dental Implant and Exam w/ Doctor | $550 Savings!
Includes exam, implant, abutment and crown.
CASH DISCOUNT
5%
APPLIES TO CURRENT TREATMENT ONLY
Prior balance must be paid in full and all treatment paid for at time of service.
WISDOM TEETH CONSULT
$125
Limited Exam + panoramic x-ray
Save $31 Today!
Candice
Patient Coordinator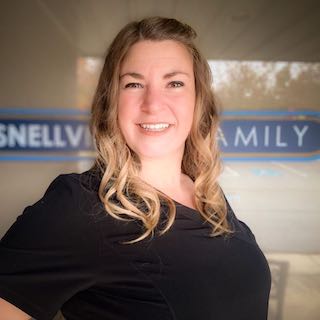 Jennifer
Dental Assistant, RDA
Michelle
Dental Assistant, RDA
Rosy
Dental Assistant, RDA
Ready for a consultation? Call us (770) 800-7545
More than 190 5-Star Reviews on Intuit Local Businesses