Learn More About Snellville Family Dental
When it comes to oral hygiene and health, there is nothing more important than finding a dedicated and professional dentist that will help you to get the smile you want and take care of those pearly whites. Your oral health can be an indication of more than just aesthetic care. It is a trigger to other diseases, physical struggles, and problems that can occur elsewhere in the body. Unfortunately, going to the dentist is not always an easy task…until now! Whether you are new to the area or are looking for a change, the team at Snellville Family Dental in Snellville, Georgia is waiting to help you get the smile you have always wanted. Professional and caring staff will ensure that you have the best possible experience and top-notch dental procedures.

Snellville Family Dental prides itself on providing superior care to patients. With routine checkups and cleanings done every day, the team at Snellville will treat your teeth with utmost care and will help walk you through every step of the process. Because dental visits can be a bit anxiety-inducing, Snellville Family Dental work to ensure that a patient feels comfortable throughout every step of the process. From the moment that you walk in, to the moment that you leave, our experienced staff will help to ensure that you are safe, comfortable, and informed throughout your visit.

We provide all of the dental care that you could need in one convenient location and for an affordable price. From your routine checkups and cleanings to more advanced dental treatments, our team will ensure that you get the most efficient and best procedures to ensure that your mouth is healthy and aesthetically pleasing. If you have an issue or concern, we can help you with that as well. Snellville Family Dentistry performs many maintenance and cosmetic dental procedures within the dental office. Whether you need a dental bridge, dental veneers, or tooth extraction, Snellville Family Dentistry can help you with it all and will have you looking and feeling great in no time.

Leading the way in our team of dedicated and friendly dental staff has been practicing dentistry for over twenty years and is well-versed in the latest technologies and treatments for dental issues. Dr. Nabi and Dr. Socoloff believe that the best treatment is delivered in a friendly and relaxing atmosphere, and that is exactly what you will find at Snellville Family Dental.

Dental health is important so do not delay in getting your dental issues or concerns addressed. Oral issues can lead to both emotional and physical problems in the future. So why not come to a dentist that knows and understands the issues you may be dealing with and will treat you in a respectful, caring, and pleasant manner. Whether you are in need of a routine checkup or something more advanced, visit Out team at Snellville Family Dental.
Ready for a consultation? Call us (770) 800-7545
More than 190 5-Star Reviews on Intuit Local Businesses
Candice
Patient Coordinator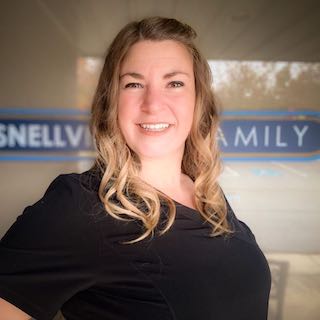 Jennifer
Dental Assistant, RDA
Michelle
Dental Assistant, RDA
Rosy
Dental Assistant, RDA
WE WORK WITH MOST INSURANCES