Snellville Family Dental
Pediatric Dentist
See Why We're Rated 5 Stars
Snellville Family Dental is a General Dental practice that also provides specialist procedures. Located in Snellville, GA, we proudly provide the area with exceptional dental care while using the most up to date and cutting edge procedures. We also have in house dental specialists who offer advanced dental services, typically only offered at specialist offices, such as root canals, teeth extractions, clear smile aligners, and dental implant placements. We also perform all aspects of general dentistry, such as teeth cleanings, fillings, dental crowns, dental bridges, and dentures. This diverse offering means that you do not have to be referred to a specialist and you do not have to go to another dental office. Get all of your dental work, big or small, done in one office.
Are You Looking for a Pediatric Dentist in Snellville?
Snellville Family Dental is a full-service family dentistry. Feel confident and safe knowing that you and your entire family are in great hands and can receive top rated dental care all under the same roof. We have over 30 years of experience serving families for all of their general dental needs, including pediatric care! 
What Kind of Treatments Do Pediatric Dentists Perform?
Snellville Family Dental provides comprehensive oral health care that includes, but is not limited to:
Dental Cleanings
Regular Dental Health Check-ups
Cavity Fillings
Gum Disease and ulcers
Emergency Dental Care for chipped and broken teeth
When your child regularly sees their dentist, they are much more likely to be at ease in the future if an issue arises that needs to be taken care of. Having a checkup every six months will enable your child to have the best opportunity for good oral health.
There are some cases where it may be necessary to see a pediatric specialist. At Snellville Family Dental we are a general family dentistry, and while we provide some of the same care a pediatric specialist would provide there are some instances where we may not be the best fit.
A Pediatric Specialist may be required when:
Diagnosing a misaligned bite in your child
Issues dealing with sucking of the thumb or pacifiers
Diagnosing special conditions relating to your child's dental health
WE WORK WITH MOST INSURANCES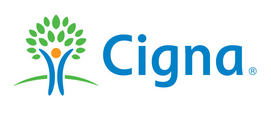 What is a Pediatric Dentist?
Pediatric dentists are dentists that focus on the oral health of children. This can be infants all the way through the teenage years. They are specially trained to care for children's teeth, gums, and mouth through all of the stages of childhood.
By the end of the first six months of life, most children start to get their baby teeth. By age six or seven, they begin to lose their first set of teeth and permanent teeth move in. If children do not learn proper daily dental care techniques they can find themselves experiencing tooth decay and disease. If these conditions aren't addressed, they can continue to impact their oral and overall health throughout their adult life. This is why it's important to establish a dentist/patient relationship for your child with our providers at Snellville Family Dental.
What Kind of Training Does a Pediatric Dentist Have?
At a minimum, the dentist will have completed four years of dental school with an additional two years undergoing residency training in pediatric dentistry.
Our Staff and doctors are trained professionally and will be able to answer all your questions to help your child feel welcome and safe.
What Questions Should You Ask Your Dentist About Your Child's Oral Health?
Here are some questions you should ask your pediatric dentist:
When should I start bringing my child in for checkups?
What is the proper way to clean my child's teeth?
At what age should I start brushing my baby's teeth with toothpaste?
How often should I bring my baby in for a checkup?
What should I expect on my first visit?
Will I be able to bring my child in for a tour of the office before the appointment?
How do you handle children with learning and mental disabilities?
Knowing the answers to these questions will enable you to get a full handle on how to help your child have the best experience at the dentist and develop one of the most important healthcare relationships in their life.
If your child does require treatment, feel confident, and safe that our dental specialists will let you know what the best course of action is for your child. It is important to involve parents in their child's oral care so good oral hygiene can be practiced at home.
Habits are formed very early on with children and you want those habits to be good ones. Make sure to teach them to brush around the gums and to floss as soon as they are able to on their own. You also want to set a good example by letting them see you brushing and flossing your teeth, and by attending your regularly scheduled dental checkups.
Are you looking for a new dentist for your child or yourself? If you have been looking for an experienced and gentle dentist to take care of your child's smile, you've found the right place. Contact the friendly staff at Snellville Family Dental, today. For appointment or more details, please call at 770-985-2325.
Book Your Appointment Today!
Snellville Family Dental is committed to providing our community and their families with safe and honest dental care. Take the hassle out of dental care by getting your entire family treated under one roof. Our expert team of dentists and technicians have been providing top-notch dental care and procedures for over 30 years. Give us a call or message us on Facebook if you have any questions or to book an appointment.
Ready for a consultation? Call us (770) 800-7545
More than 190 5-Star Reviews on Intuit Local Businesses
Candice
Patient Coordinator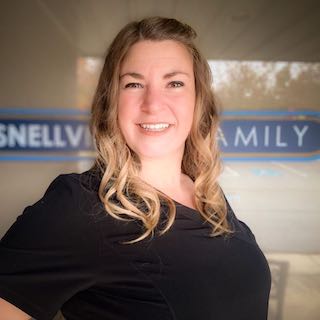 Jennifer
Dental Assistant, RDA
Michelle
Dental Assistant, RDA
Rosy
Dental Assistant, RDA
WE WORK WITH MOST INSURANCES