Are You Looking for a Pediatric Dentist in Snellville?
Are you looking into the benefits and services of pediatric dentistry? Having someone that specializes in working with children can be very helpful. Their offices are usually equipped for entertaining and easing little ones' dental fears. They have a friendly, engaging attitude when children are sitting in the chair and help children tolerate the poking and prodding that comes with dental check-ups and cleanings.
What Does Pediatric Dentistry Mean?
Pediatric dentists are dentists that focus on the oral health of children. This can be infants all the way through the teenage years. They are specially trained to care for children's teeth, gums and mouth through all of the stages of childhood.
By the end of the first six months of life, most children start to get their baby teeth. By age six or seven, they begin to lose their first set of teeth and permanent teeth move in. If children do not learn proper daily dental care techniques children can find themselves experiencing oral decay and disease. If these conditions aren't addressed, they can continue to impact their oral and overall health throughout their adult life. This is why it's important to establish a dentist/patient relationship for your child with Our Providers at Snellville Family Dental.
What Kind of Training Does a Pediatric Dentist Have?
At a minimum, the dentist will have completed four years of dental school with an additional two years undergoing residency training in pediatric dentistry.
Our Staff are trained professional. He and his friendly staff will be able to answer all your questions and help your child feel welcome and safe.
What Kind of Treatments Do Pediatric Dentists Perform?
Snellville Family Dental provides comprehensive oral health care that includes, but is not limited to:
Preventative dental care such as cleanings and fluoride treatments, as well as nutrition and diet recommendations;
Oral health examinations for infants including risk assessments for caries in mom and baby;
Counseling about habits like thumb sucking or pacifiers;
Assessment and treating of improper bite or crooked teeth;
Repairing of cavities or broken teeth;
Diagnosing oral conditions that are linked with disease like diabetes, asthma, hay fever, ADD or ADHD and congenital heart defect;
Help to manage gum diseases as well as any conditions relating to ulcers, pediatric periodontal disease, etc.;
Care for dental injuries such as displaced, broken or knocked-out teeth.
When your child regularly sees their dentist, they are much more likely to be at ease in the future if an issue arises that needs to be taken care of. Having a checkup every six months will enable your child to have the best opportunity for good oral health.
What Questions should I ask Dr. Nabi and Dr. Socoloff about my Child's Oral Health?
Here are some questions you should ask your pediatric dentist:
When should I start bringing my child in for checkups?
What is the proper way to clean my baby's teeth?
At what age should I start brushing my baby's teeth with toothpaste?
How often should I bring my baby in for a checkup?
What should I expect on my first visit?
Will I be able to bring my child in for a tour of the office before the appointment?
How do you handle children with learning and mental disabilities?
Knowing the above things will enable you to get a full handle on how to help your child have the best experience with the dentist and develop one of the most important healthcare relationships in their life.
If your child does require treatment or there is a concern for problems in the future, Dr. Nabi and Dr. Socoloff will let you know what is the best treatment for your child so that they can get the care they need. Your Provider knows how important it is to involve parents in their child's oral care and to reinforce good oral health practices at home.
Habits are formed very early on with children and you want those habits to be good ones. Make sure to teach them to brush around the gums and to floss as early as is applicable. You also want to set a good example by letting them see you brushing and flossing your teeth, and by keeping your check-up appointments with Dr. Nabi or Dr. Socoloff.
Are you looking for a new dentist for your child or yourself? If you have been looking for an experienced and gentle dentist to take care of your child's smile, you've found the right place. Contact UsThe friendly staff at Snellville Family Dental, today. For appointment or more details, please call at 770-985-2325.
Ready for a consultation? Call us (770) 800-7545
More than 190 5-Star Reviews on Intuit Local Businesses
Candice
Patient Coordinator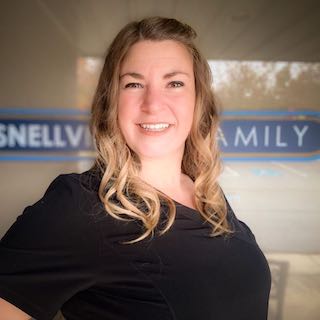 Jennifer
Dental Assistant, RDA
Michelle
Dental Assistant, RDA
Rosy
Dental Assistant, RDA
WE WORK WITH MOST INSURANCES