Missing Teeth?
Many patients who have missing teeth seek out treatment to replace them eventually. For whatever reason patients may have missing teeth; whether it is a result of trauma to the teeth or from uncompleted dental treatment, at Snellville Family Dental we can help you to restore your smile and confidence. Replacing missing teeth is an important decision for patients who have missing teeth, and we are dedicated to helping patients restore their smile and confidence.
Options for Replacing Missing Teeth
Depending on the price range and general preferences, patients have many different options for replacing missing teeth. At Snellville Family Dental, we offer options to accommodate all price ranges, insurance plans, and dental needs. Choosing a solution for missing teeth can be overwhelming, which is why we offer free consultations for patients to find the best procedure for them. Below is a list of different treatment options for patients who would like to reclaim their smile.
Ready for a consultation? Call us (770) 800-7545
More than 190 5-Star Reviews on Intuit Local Businesses
Dental Bridges
Dental Bridges offer a non-invasive option to fill the gap from an extraction. Bridges are an effective way to bridge gaps between teeth caused by one or more teeth that are missing. On either side of the gap, a dentist will place a dental crown. These crowns will act as an anchor for a pontic, or a false tooth. There are also several different options for bridges that offer less invasive options then converting two good teeth to anchors. Additionally, dental bridges can be made from a variety of materials, and Dr. Nabi will work with each patient to determine the best course of action for their needs. See our page on ​Dental Bridges for more information on this procedure.
Partial Dentures
Partial dentures are similar to bridges in that they serve to replace a small number of teeth. However, unlike bridges partial dentures are traditionally removable and less invasive than bridges. Partial dentures are also attached slightly differently than dental bridges. These dentures are attached to the other teeth in a similar way as retainers; partials fit around existing teeth with a wire that surrounds the back of teeth. While partials are similar to dental bridges, they are typically less invasive than bridges, and they can cover the span of more missing teeth. For more information on partial dentures, patients can visit our page on ​Dentures​.
Complete Dentures
Complete dentures​​ are the conventional style that people typically think of when they hear the word "denture." These dentures are made per arch, which means a patient can fully restore their teeth with only two pieces or one arch at a time. For example, if a patient is missing a significant number of teeth on one row of their mouth, they can replace only that row of teeth without having to get a full set of dentures. Similarly, dentures are an excellent solution for patients who need restorative work completed on too many teeth; dentures are a much cheaper option than restoration on many individual teeth. Dentures are held in place by a fixative that will prevent the prosthetic piece from shifting in the patient's mouth.
Dental Implants
Dental Implants are considered the gold standard for the replacement of a missing tooth or even a series of missing teeth. Implants are a titanium tooth anchoring system. The titanium is a biocompatible metal, meaning that it will work with your body well. Implants offer a natural-looking solution that is easy to care for, long-lasting and looks great. Unlike fixed bridges or removable dentures, dental implants will not affect neighboring teeth, won't lead to the loss of bone support, nor contribute to sagging of the soft tissues of the face. When appropriately cared for, dental implants can last a lifetime. For more information on dental implants and the procedure, patients can visit our ​Dental Implants​ page.
Implant-Supported Dentures
Dental implant-supported dentures​ offer the convenience of a new full set of teeth, without the significant bone loss that results from regular dentures. The implants help the patient's jaw to retain bone density while also serving as a more permanent method to hold the dentures in place. In this procedure, a few implants are placed strategically around the mouth and then the denture anchors to the implants. With an implant supported denture, there is much less bone loss than with a traditional complete denture since the implants will still make use of the bone. The implant-supported denture will also be much more stable when eating.
Pricing
The pricing among these procedures varies greatly due to factors like the number of teeth being replaced and the method with which they are replaced. Moreover, within each procedure, occasionally there can be additional steps required to complete treatment. Below is a list of price ranges for treatment to replace missing teeth that does not include coverage that patients may have with dental insurance.
Many insurance plans use a 100-80-50 format of coverage, which means preventative care is covered at 100%, basic procedures at 80%, and major procedures at 50%. However, benefits will vary depending on the patient's specific plan, so patients should contact their insurance company for exact coverage. At Snellville Family Dental, we will submit dental insurance claims as a courtesy to our patients.
| Procedure | Price |
| --- | --- |
| Exam with X-rays | $79 – $210 |
| Extraction | $153 – $248 |
| Bridge | $1,875 – $2,675 |
| Partial Denture | $912 – $1,400 |
| Complete Denture | $1,227 – $1,282 |
| Implant | $1,800 – $2,150 (per implant) |
| Implant-Supported Denture | $5,400 + |
WE WORK WITH MOST INSURANCES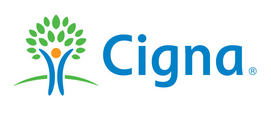 Candice
Patient Coordinator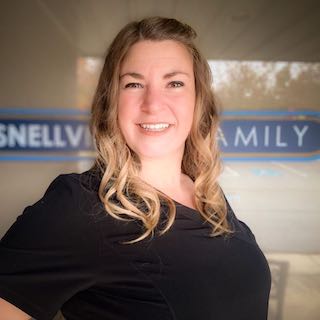 Jennifer
Dental Assistant, RDA
Michelle
Dental Assistant, RDA
Rosy
Dental Assistant, RDA