Do You Have a Toothache? You May Need a Root Canal
Have you ever heard the saying, "that's worse than getting a root canal!"? Root canal therapy has gotten a bad rap in the past as a painful experience. However, with today's technologies, techniques and medications, most root canals are virtually pain-free.
Our Providers at Snellville Family Dental, will make sure that you are thoroughly comfortable and that you understand the treatment. Many times people are upset and frightened about the therapy because they do not understand what is happening or what is going to happen. Our staff makes sure that you understand what is going to happen and that you are at ease.
Do You Need a Root Canal?
If you have been experiencing pain and wondering if this is a sign that you need a root canal, you should just go ahead and book a consultation with Dr. Nabi or Dr. Socoloff. The longer you wait, the worse the condition could get. Some people not only experience pain in their mouth, but, once they're made made aware of the infection in their tooth, they discover that it's also had an effect on other areas of the body. This is because our mouth is linked to our whole body and can cause serious problems when our oral health is compromised.
What are the Symptoms of a Root Canal Infection?
Tooth pain is the most common symptom of need a root canal so do not ignore it. You may experience a rise and lull in the pain or you may notice it gets worse when you are biting something. Another sign is being sensitive to hot or liquids or foods. You could also have swollen or tender gums.
However, preventative treatment is also the key, here. Pain and sensitivity are usually only experienced one the infection has worsened. Regular dental check-ups and X-ray examination can address the infection before it gets serious.
If you are experiencing pain in your tooth or jaw, or any other discomfort or sensitivity, make sure you tell Dr. Nabi or Dr. Socoloff and our staff when you call what symptoms you're experiencing. If necessary, we can see patients on an emergency basis to address severe pain. In the meantime, you can use an icepack, clove oil, chamomile or an over-the-counter pain reliever to help manage the pain until you can get in to see us.
Did I Do Something Wrong?
You may feel worried about going to your dentist because you feel like you did something wrong or caused the problem. Anyone could need a root canal. Sometimes even the most diligent of people can still end up with a root canal infection. You might chip your tooth on something or fracture it and need to have a root canal. The important thing is that you speak with your Provider and let him help you get the treatment that you need.
What Should I Expect During Root Canal Treatment?
If you are worried that you meet need a root canal, you should contact with our Doctor immediately. The sooner you get the problem taken care of the better for you and your tooth. Most of the time, root canal therapy can be completed in one visit. For more complex cases, two or three visits may be necessary.
Dr. Nabi and Dr. Socoloff will take X-rays and perform several tests on your teeth to establish a definitive diagnosis, and pinpoint which teeth are specifically affected.
If it is decided that root canal therapy is needed, treatment can begin immediately, or at a close-by future date. Your Provider will administer a local anesthesia around the affected tooth; sedation is also available for those patients who are extremely anxious or if multiple teeth will need a root canal at the same visit.
Root canals feel about the same as a filling. Your Provider will then drill through the crown to expose the dentin and pulp in the root canal chamber(s). The infected structures inside your tooth will be removed. The empty canals will then be cleaned and disinfected, filled with gutta percha then sealed, and a new crown placed, if needed.
The moment that you walk into Snellville Family Dental and speak to the staff and your Provider, you will feel right at home and know that you've come to the right place. When you have to have a root canal, you to be sure that the dentist providing the treatment is experienced and trained to provide the best possible treatment and outcome. That is what you get when you work with the great people of Snellville Family Dental in Snellville, GA.
If you are experiencing pain or regular sensitivity to biting, or cold and hot foods, call to book your root canal consultation right away at 770-985-2325. The sooner you get in to see us and get the infection cleaned out, the sooner you will no longer be in pain. We will take care of you and make sure that you are on your way to optimal oral health.
For more information, please contact us and we will respond as soon as possible.
Ready for a consultation? Call us (770) 800-7545
More than 190 5-Star Reviews on Intuit Local Businesses
Ackylla
Treatment Plan Coordinator
Alexa
Dental Assistant, RDA
Candice
Patient Coordinator
Michelle
Dental Assistant, RDA
WE WORK WITH MOST INSURANCES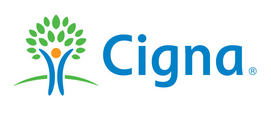 Contact Us to get your estimated out of pocket costs.
Unfortunately, we do not accept: Amerigroup, Medicaid, Wellcare, Peachcare