Can a Teeth Whitening Procedure Help My Smile?
If you are a smoker, or you enjoy eating foods with strong coloring, over time this can take the brilliance away from your smile. Normal wear and tear over the years can also have a dulling effect that can be reversed. At Snellville Family Dental, in Snellville, GA, we know that your upper teeth show when you smile, while your lower teeth show when you talk. So, if either is stained, it negatively impacts your appearance, and quite possibly, your self-esteem.
Teeth whitening is one of the simpler cosmetic dental procedures. It is a safe and relatively painless way to restore the whiteness and brightness of your teeth. Our Staff has done hundreds of these procedures successfully.
What Is Involved in Teeth Whitening?
As noted before, this is a simple procedure, and painless for most patients. Dr. Nabi and Dr. Socoloff will prepare a custom bleaching tray just for you. This is done by taking an impression of your teeth. These impressions are used to create the tray. These trays contain professional-grade whitening gel that you cannot get in a store or pharmacy.
You will start to see results within about two weeks. You can have the procedure done in the office, or you can take the trays home with you and have the whitening done at your convenience. You wear them up to an hour a day.
The final results will be a dazzling white smile. You will have the smile you had as a young person again, and make a great first impression on others.
Advantages of Professional Teeth Whitening
There are several advantages to having a professional teeth whitening. No other procedure can produce faster results. As far as bleaching procedures go, it is by far the safest. If you have sensitive teeth or gums, with an office visit you do not have to worry about this condition.
With today's thicker peroxide gels, they do not soak into your teeth as much previous versions. If you have sensitive gums, desensitizers including fluoride and potassium nitrate are available if needed.
How Much Does a Teeth Whitening Cost?
One slight disadvantage to teeth whitening procedures is the cost. It is more expensive than over-the-counter teeth whitening products on the market today. On average, you can look for the cost to be around $650. If you use the take-home tray option, the cost drops to around $400. Today's over-the-counter bleaching trays will set you back around $100, but they are nowhere near as effective as the professional procedures.
Also, you should know that results can vary. There are a number of factors that will determine how effective teeth whitening is for you. These factors include age, the type of stains you have, and heredity. Teeth whitening works best with stains caused by coffee, red wine, and dark colored fruits and vegetables. Teeth whitening is also very effective in removing stains caused by sodas.
Over time, your teeth can be darkened to grey, yellow, or brown due to eating habits, medication or tobacco usage or heredity. Yellow teeth tend to respond best to teeth whitening, but the others can be helped as well. Tobacco use is also one of the conditions teeth whitening works well on in most cases.
More About In-Office Teeth Whitening Procedures
Initially, your teeth will probably need to be cleaned, in order to clear away any plaque and debris built up on the surface and between the teeth. A dental exam will be performed to check for other problems. Photos may be taken of your teeth, and their color can then be measured against a shade guide. This will serve as a benchmark for your whitening progress.
None of these steps are going to cause you any pain, in fact, many patients doze off or watch the TV while the procedure is taking place. If you are looking for the fastest and most effective way to restore your smile, you need to seriously consider a professional teeth whitening session today.
Take The Next Step
Dr. Nabi and Dr. Socoloff, work closely with our experienced and professional dental lab technicians to create natural looking results with all of our dental restoration procedures. After the whitening procedure, your teeth will look, feel, and function like the rest of your teeth, they will just look a bit more spectacular.
If you want to learn more about teeth whitening, or any of our other dental restorative procedures, please feel free to Contact Us our office and schedule a consultation with Our Providers.
For more information, please contact us and we will respond as soon as possible.
Ready for a consultation? Call us (770) 800-7545
More than 190 5-Star Reviews on Intuit Local Businesses
Ackylla
Treatment Plan Coordinator
Alexa
Dental Assistant, RDA
Candice
Patient Coordinator
Michelle
Dental Assistant, RDA
WE WORK WITH MOST INSURANCES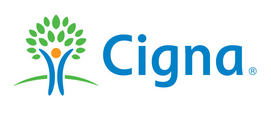 Contact Us to get your estimated out of pocket costs.
Unfortunately, we do not accept: Amerigroup, Medicaid, Wellcare, Peachcare